Celebrity trainer Tracy Anderson shares why Lena Dunham started exercising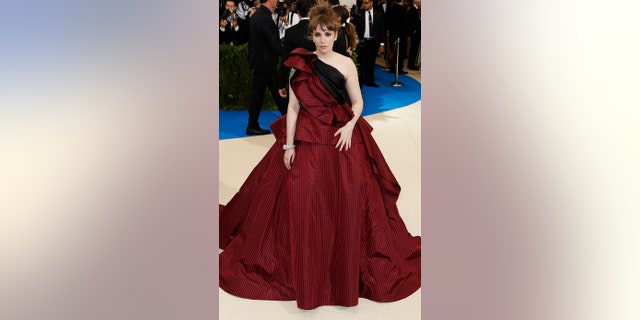 In a new interview with PEOPLE, celebrity trainer Tracy Anderson is speaking out in defense of actress and writer Lena Dunham, whose views on feminism and sexuality have earned her as many fans as they have critics.
Anderson, who's helped tone some of the fittest bodies in Hollywood — including business partner Gwyneth Paltrow and singer Jennifer Lopez — told PEOPLE she thinks Dunham, 31, is one of the rare celebrities who pursued working out to be healthier, not slimmer.
"She had significant health issues," Anderson told the website, referring to Dunham's struggles with obsessive compulsive disorder (OCD) and endometriosis. "She was open and transparent about her health issues, but our convoluted f-ed up celebrity culture was like, 'What diet is Lena doing? Lena lost weight,' and Lena was like, 'I was freaking sick!' Like, it's just crazy. And by the way, I think she's making that statement."
WHY THIS WOMAN SHARED A SELFIE IN A DRESS THAT'S TOO SMALL
According to the Mayo Clinic, endometriosis is a disorder in which tissue that typically grows inside the uterus grows outside of the organ, getting trapped and potentially forming cysts called endometriomas. The disorder may lead to extreme pain, especially during a woman's menstrual cycle, as well as fertility issues. Meanwhile, OCD is a common and chronic disorder marked by reoccurring and uncontrollable thoughts and behaviors, according to the National Institutes of Health. People with OCD suffer from extreme anxiety as a result of the disorder.
WOMAN'S TRANSFORMATION PIC GOES VIRAL — BUT NOT FOR THE REASON YOU MIGHT EXPECT
PEOPLE reported that Dunham started working out more frequently over the last few years when she learned exercise can help manage her mood. A wealth of research suggests physical fitness can help relieve depression and anxiety.
"She didn't come to me to make her body look different, she came to me to feel better," Anderson, who called Dunham the "most important influencer of our time," told PEOPLE.
FOLLOW US ON FACEBOOK FOR MORE FOX LIFESTYLE NEWS
Dunham's reasoning for working out is in stark contrast to that of some of the other celebs Anderson has trained, the trainer told PEOPLE.
"For me, when people come to me from the vanity thread, I know that they have a lot of balance work to do in their bodies," Anderson told the website. "So when somebody comes to me with, 'My health matters first, I just want to feel good in my skin, I want to be healthy,' that's where it needs to come from. Because there's not one specific definition of beauty and we really have to move the needle in the other direction for that."