California passes law requiring pet stores to sell rescue animals only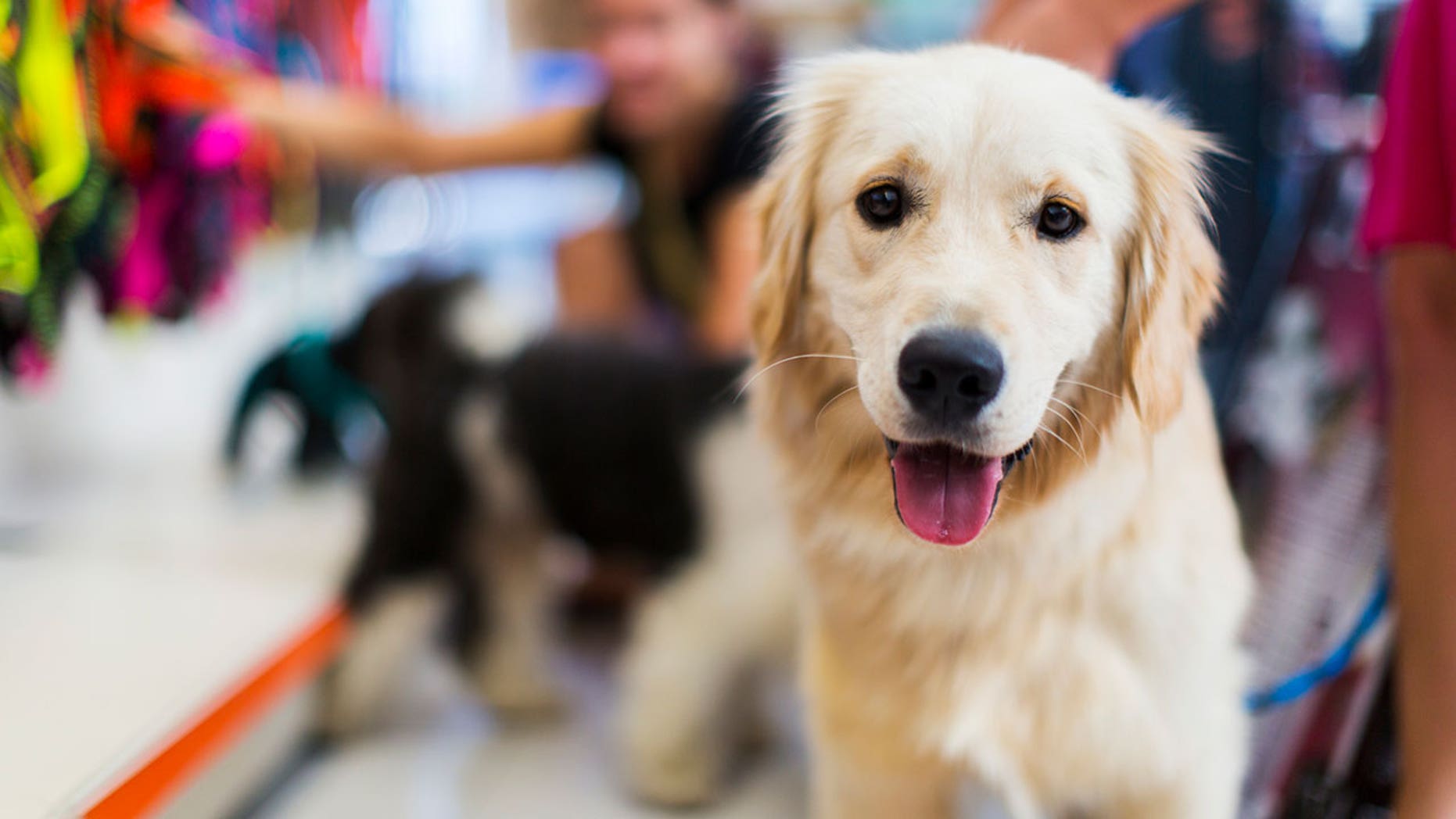 Sorry, dog and cat breeders: If you live in California, you can no longer sell your animals in pet stores.
Thanks to bill A.B. 485 which was signed into law by Gov. Jerry Brown last Friday, the Golden State is now the first to require pet stores to sell animals from shelters and rescue centers only.
The law, which primarily applies to dogs, cats and rabbits, means that pet stores can no longer sell animals that were commercially raised in "puppy mills" or "kitten factories," according to the New York Times.
HOW TO CARE FOR YOUR PETS AFTER YOU DIE — AND WHAT YOU SHOULD NEVER DO
The bill, which was first introduced in February, was written by California State Assembly members Patrick O'Donnell and Matt Dababneh, according to the newspaper. The law goes into effect on Jan. 1, 2019.
Animal advocates have praised the new legislation.
"This is a great law. California is setting the standard and elevating the status of pets in society by targeting the puppy mills and elevating shelter pets as a place in homes," Elena Bicker, executive director at Tony La Russa's Animal Rescue Foundation, first told ABC News.
Private breeders can still sell animals independently, according to ABC News. But some argue that the new legislation will impact their business, especially if they own a pet store.
MOM TRANSFORMS DAUGHTER'S BEDROOM INTO DOG'S ROOM WHILE SHE'S AT COLLEGE
Ben Ashel, a pet store owner in Agoura Hills, Calif., told the New York Times that the law will only push customers to find other avenues to buy the type of dog breed they want — such as ordering a dog online, for example. "It takes the freedom of choice away from people who want to get a puppy. They don't want to get someone else's unwanted dog or something of that nature," he said. "They just want to start fresh with a puppy, and this law makes it very, very difficult."
Ashel, whose pet store is called Puppy Heaven, added that he isn't sure what he will do once the law goes into effect.
FOLLOW US ON FACEBOOK FOR MORE FOX LIFESTYLE NEWS
Additionally, the American Kennel Club has released a statement that opposes the law.
"It not only interferes with individual freedoms, it also increases the likelihood that a person will obtain a pet that is not a good match for their lifestyle and the likelihood that that animal will end up in a shelter," the organization said in a statement, according to ABC News.