Black models claim they were turned away from Miami Swim Week casting because of skin color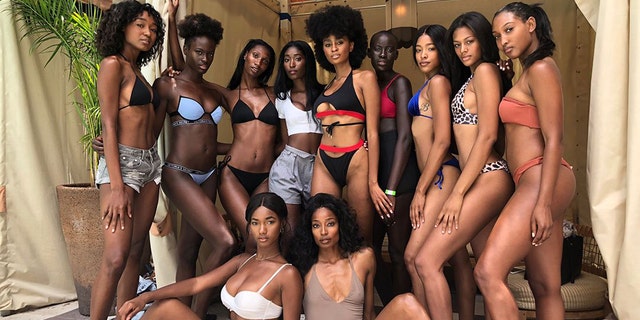 NEWYou can now listen to Fox News articles!
Two black models are claiming they were turned away from a casting during Miami Swim Week because of their race.
Models Joia Talbott and Ka-Cey took to social media to share their experience, saying the two of them, along with 10 to 15 other women "were dismissed from a casting today because they told us they didn't want any more black models."
SPORTS ILLUSTRATED DEBUTS SEXY SWIMWEAR FOR REAL WOMEN AT MIAMI SWIM WEEK
Talbott also alleges that the casting agency said "Afros were a no-no."
"They [were] definitely not feeling my Afro at all, so I didn't stand a chance, right?" Talbott continued in the Facebook video. "Wow. We're ready to go back to L.A. where we're appreciated, and we book."
"Somebody tell Miami that there's no such thing as too much brown skin," Ka-Cey added.
Neither model shared the name of the casting agency, but said that the black models were told casting was closed. When the women of color moved out of the line, Talbott alleges that the casting continued.
The Facebook video has elicited many comments from users slamming the unnamed casting agency.
"All of you designers should feel ashamed," the person who reposted the video said.
"Which designers … they don't want us to represent their line … so we shouldn't shop their products," one person added.
"It's their loss because each and every one of them is stunning!" another person wrote.
We have reached out to Joia Talbott for further comment.
FOLLOW US ON FACEBOOK FOR MORE FOX LIFESTYLE NEWS
These allegations come shortly after the Sports Illustrated fashion show at Miami Swim Week was praised for its inclusivity due to showcasing one model with a prosthetic leg and another walking down the runway while breastfeeding her newborn daughter.