Bidet use on the rise in US — do you need one?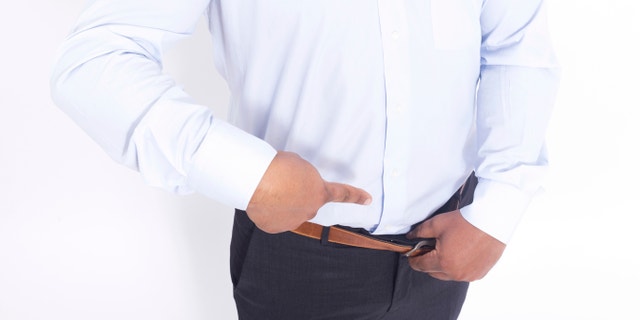 Sixty-five-year-old Albert Lim of Walnut Creek, California, has purchased five bidets over the last seven years — two for each house he owns and one for his elderly parents. In Taiwan, where Lim was born, all of his siblings have bidets as well. "It looks strange if you don't have it," Lim told Fox News.
A bidet is a plumbing fixture or sink used for washing genitalia and, while widely used in places like Asia, the Middle East, and Europe, they are not customary in the United States.
BREAST IMPLANT RUPTURE LAWSUIT: HOW COMMON IS IT AND WHAT ARE THE RISKS?
Lim decided to purchase the bidets for hygienic reasons, but said he also likes the warm water especially during the winter months and the massage function that his bidets have.
"Today, a lot of people don't even know what it is but until you use it, you really love it," he said.
Bidet sales on the rise in the US
"The biggest thing we hear is that people think they're weird," James Lin, vice president of sales and marketing at BidetKing.com, a bidet retailer, told Fox News. "The idea of using water to wash down there seems really foreign to people even though there's a large segment of our population that after they use the bathroom, they'll go take a shower."
In 2016, however, Lin said his company's sales were up 30 percent, in part due to marketing but mainly because more people in the United States are coming around to the idea.
"I think general awareness of the products and a little bit more of a widespread acceptance of it or just a willingness to talk about it have definitely helped to increase our market size," he said.
THE 6 BEST EXERCISES TO EASE LOWER BACK PAIN
Although BidetKing.com's customer base is comprised mostly of men and women between 55 and 70 years old, bidets are becoming trendy among younger generations and millennials alike.
Miki Agrawal, the founder of TUSHY, a company that sells bidet attachments, said they've seen a 40 percent increase in sales every quarter. "It has a different feeling, a different vibe, a different aesthetic. It makes you feel pride instead of shame," Agrawal told Fox News.
A cleaner way
Experts say using a bidet is more hygienic than toilet paper alone, and can prevent certain conditions and infections.
"When you dry-wipe, you're not getting all of the bacteria and it's a major source of anal discomfort [and] itching," Dr. David Shusterman, a board-certified urologist in New York City, told Fox News. "Anal itch is one of the main problems that people go to a colorectal surgeon with."
Inadequate wiping can also increase the risk for anal abscesses and fistulas.
IS YOUR VAGINAL DISCHARGE HEALTHY? HERE'S HOW TO TELL
A bidet can also prevent bacterial prostatitis, an inflammation of the prostate that affects about 8 percent of men, according to a study in the International Journal of Antimicrobial Agents.
For women in particular, a spray of water can ward off urinary tract infections (UTIs). Studies show between 40 and 60 percent of women will develop a UTI in their lifetime, and one in four will have a repeat infection. E. coli bacteria from feces are responsible for 90 percent of UTI cases, a study in the Journal of Infectious Diseases found.
Yet traditional bidets aren't ideal for women because they can actually increase the chance for a UTI, Shusterman said. "It splashes around too much and it's not directed at the proper location," he said. A washlet, an electronic bidet toilet seat, is a better option because it provides a more targeted stream of water.
6 ED RISK FACTORS THAT HAVE NOTHING TO DO WITH AGE
Washlets can also help women who have perineal tears from childbirth or those who had an episiotomy. "After an episiotomy, I see a very big increase in urinary tract infections. The main cause is poor wipe technique," Shusterman said.
Eco-friendly
Each American uses about 40 rolls of toilet paper every year, and the average household uses 150 rolls per year, according to data from Kimberly-Clark, makers of Scott brand and Cottonelle toilet paper.
Although you'll still need to use toilet paper to dry, using a bidet can reduce the amount you use.
"Any kind of bidet, whether it's a $30 attachment or a high-end toilet, is going to reduce your toilet paper use by at least 75 percent. Instead of wiping five times, you only need to wipe yourself once to dry yourself off," Lin said.
FOLLOW US ON FACEBOOK FOR MORE FOX LIFESTYLE NEWS
There are several types of bidets, bidet attachments and bidet sprayers that include features like a water heater, a remote control and a warm air dryer, and they come at a variety of price points.
Although Americans are still catching onto the idea, experts say it's an idea worth exploring. "Don't be afraid to try it. Have an open mind about it," Lin said.