Beauty blogger dropped from L'Oréal campaign for acne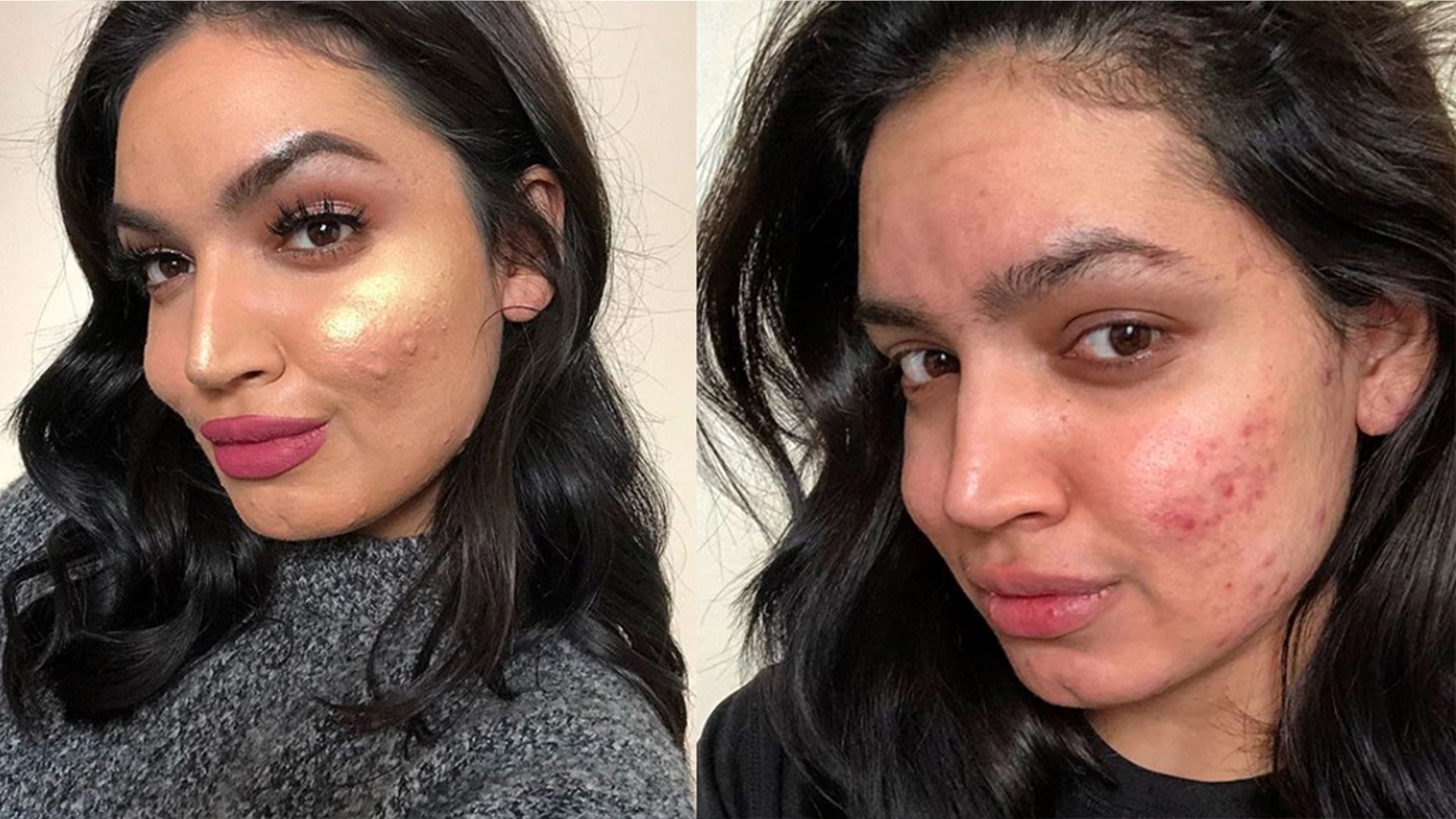 Partnering with a cosmetic giant is a major milestone for any beauty blogger, which is why L'Oréal's decision to drop its offer to a 21-year-old acne-positive blogger due to her "skin issues" was all the more bitter.

On March 1, The Sun reported that U.K.-based beauty influencer Kadeeja Khan was left "humiliated" when L'Oréal rescinded its offer to work with her on an upcoming campaign for a new hair product.
The self-taught Afghan beauty blogger, who recently went viral for using a $9 foundation to conceal her cystic acne, was told by the makeup conglomerate that she could not be featured in the launch of their vegan hair dye because of her acne.
WOMAN ENJOYS 'NEW LIFE' AFTER LEG AMPUTATION
"I'm sorry to tell you that I have a bad news for you. We can't confirm the shooting with you. L'Oréal can't be involved with people with skin issues (question of regulations) that's why they decided to change the line of project at the last moment," the email from an unidentified L'Oréal staffer reads, as obtained by The Sun.
Apparently, Khan had already agreed to travel to Paris for the launch, and told The Sun she felt "really gobsmacked" to hear the bad news.
"My whole Instagram is about sharing unedited photos, and I am very honest about my acne. I don't know why they would get my hopes up just to let me down — they were the ones to reach out to me not the other way around," Khan said of her emeraldxbeauty Instagram page, which has a following of 140,000. "They must have known what I post about on my social media before contacting me," she also said.
'CINDERELLA WEIGHT' IS A DANGEROUS VIRAL DIET GOAL, EXPERTS WARN
L'Oréal USA returned Fox News' request for comment with the following statement:

"We deeply apologize for any upset caused, and have made direct contact with the individuals involved to clarify this unfortunate misunderstanding. The photoshoot was designed to support a hair color product and feature hairdressers and lifestyle bloggers. Unfortunately, a misunderstanding resulted in the agency casting bloggers with skin concerns for this shoot," a company spokesperson confirmed via email.
FOLLOW US ON FACEBOOK FOR MORE FOX LIFESTYLE NEWS
"This resulted in the wrong profile being cast, which was then poorly and insensitively communicated to the individuals concerned. We do not have regulations in place that restrict us from working with people with skin conditions. At L'Oréal Professionnel we work with women and men with all skin types and celebrate beauty in all its diversity."
For her part, Khan has already moved on.
"'Because you're worth it' — well, I obviously wasn't," she told Fox News, quoting the iconic catch phrase of the French beauty house.