'Barbie feet' is the new viral trend taking over Instagram
If there's one thing every model and Instagram influencer has in common, it's that they know how to pose.
While many of these women gracing social media are simply genetically blessed or skilled with the photo-editing apps, looking their best for the 'gram also comes from knowing what angles are the most photogenic. And there's one pose in particular that's quickly taken over social media: "Barbie feet."
COUPLE CRITICIZED FOR PULLING 'STUPID' STUNT IN SAINT MARTIN ONE YEAR AFTER WOMAN DIES ON SAME BEACH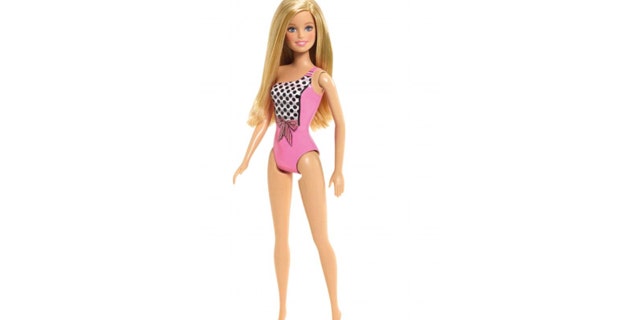 The trend, which involves standing on your tip toes or pointing your feet, was given its name by Who What Wear UK because of the way it resembles a Barbie doll's feet. The idea behind the position is that it makes your legs look longer, so it has become especially popular when wearing a swimsuit.
A quick browse through your favorite celebs' Instagram accounts will yield plenty of posts showing barefoot babes with legs for days, standing as though they're wearing an invisible pair of high heels. It's not just celebs, either — models, travel bloggers and everyone in between have been spotted doing their best "Barbie feet" poses online.
FOLLOW US ON FACEBOOK FOR MORE FOX LIFESTYLE NEWS
Strangely, Yahoo Style UK warns that the pose isn't for everyone — at least at first.
"Though some experienced 'Barbie Feet' posers are able to master the trick with both feet in imaginary heels, beginners wanting to try out the position should probably start with having just one foot in the pointed heel position," the site advises, lest anyone trip over/hurt themselves while attempting "Barbie feet."