Bald mother and daughter celebrate health in viral photoshoot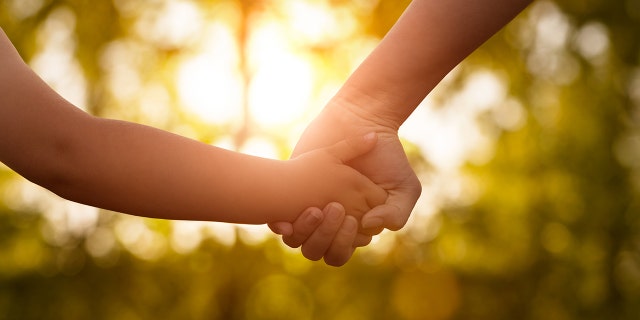 Like any other sweet family portraits, the images from Kristi and Rose Tavenner's recent photoshoot are gorgeous and timeless. What sets this Tennessee mother and daughter's pictures apart, however, is their bare heads.
Kristi, 38, lost her hair while battling breast cancer, while her 7-year-old daughter has Alopecia, which happens when the immune system attacks hair follicles, causing hair loss, the National Alopecia Areata Foundation states.
COUPLE CELEBRATES 47 YEARS OF MARRIAGE WITH PORTRAITS BY PHOTOGRAPHER DAUGHTER
Recently celebrating their health (and temporary resemblance) with a stunning photoshoot at a Nashville area farm, the Tavenners never expected their pictures to go viral. Over 8,700 likes, 750 shares and 230 comments have poured in about the stunning images of the pair since photographer Kellie Rose posted them in Facebook group Love What Matters on Nov. 30, ABC13 reports.
"It was just supposed to be something for us to mark this time. I didn't realize how strongly they would come across," Kristi said of the pictures, according to Cosmopolitan. "I'm still pretty taken aback that so many people seem to be touched by them."
Describing her April 2016 breast cancer diagnosis as feeling like "the end of everything," Kristi is today cancer-free after a double mastectomy and four rounds of chemotherapy. The process of losing her hair, though, was frightening.
CHILD'S HEARTBREAKING CHRISTMAS WISH GOES VIRAL
"I thought it would be good that Rose wouldn't feel alone, but I was scared to lose my hair, and I was worried about how Rose would feel when my hair started coming back [after my chemotherapy] and hers didn't," the mother-of-three said. Though her daughter lost her hair after being diagnosed with Alopecia in 2015, she is perfectly healthy.
While Tavenner was initially hesitant to have a photoshoot "my body image was just really low" after shaving her head, she found strength in her young daughter's strength and happiness.
"It made me feel horrible, like I was making her question her self-confidence because of my insecurities," Tavenner told the outlet. "I told her she was so brave, and I asked her how she did it, and if she could help me be more brave and feel more comfortable without a wig on. She looked me and said, '"Momma, you just do it.""
FOLLOW US ON FACEBOOK FOR MORE FOX LIFESTYLE NEWS
After seeing the final photos, Tavenner felt "floored." "I think I look pretty and Rose looks gorgeous and together we look happy and strong," she added.
Hugging, laughing and smiling together, we couldn't agree more, either.