Apparently, There's a Trick for Getting Kids to Eat Their Vegetables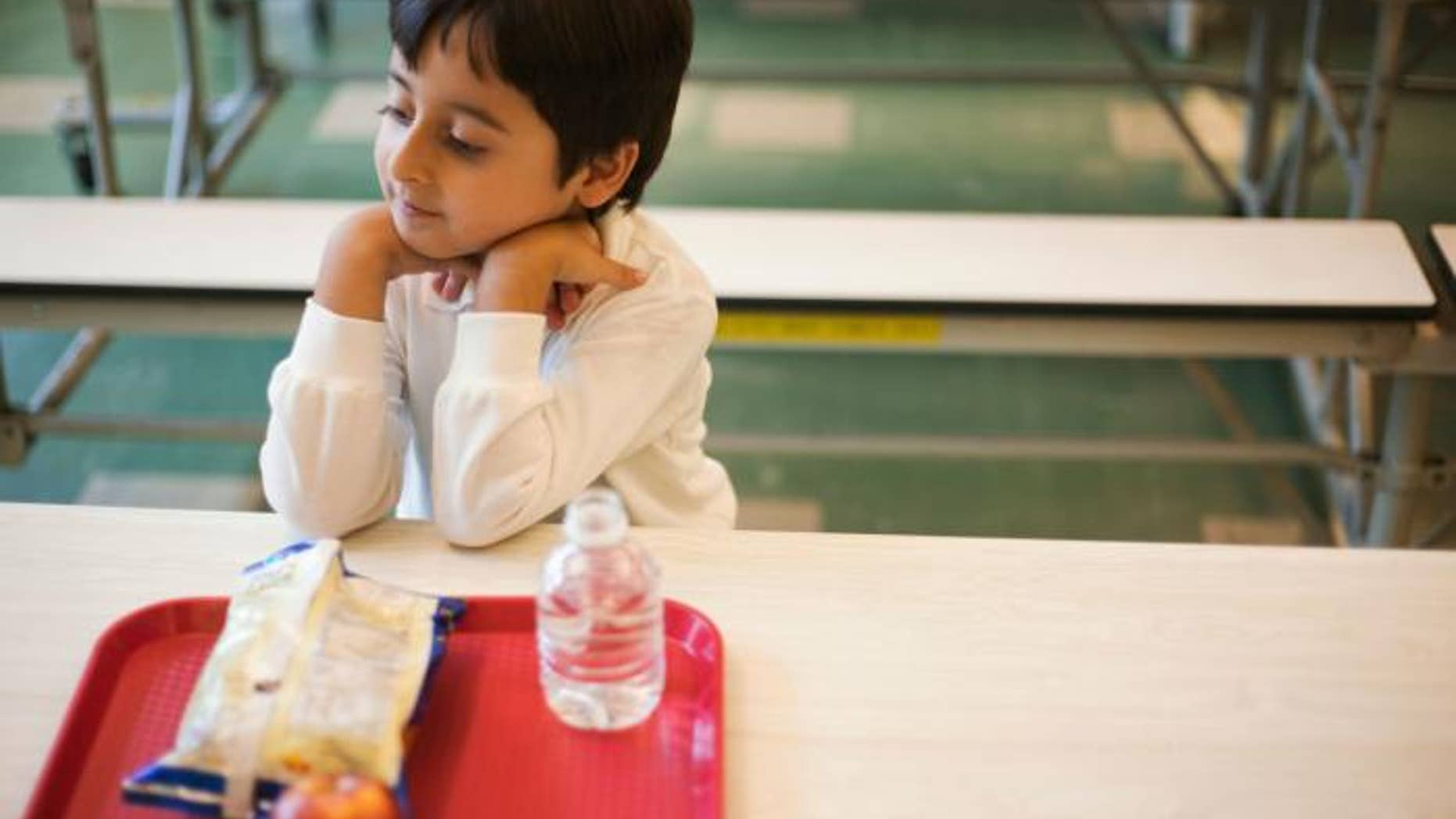 Researchers from Texas A&M may have found an easier way to get kids to eat their vegetables than trying to convince them Spider-Man actually got his powers from green beans: Just pair veggies with other foods they don't like that much.
The Washington Post reports nine out of ten kids don't eat enough vegetables, and the problem of wasted veggies is only getting worse since the National School Lunch Program started requiring vegetables on every plate. After looking at "plate waste data" from 8,500 elementary school students, researchers discovered veggie waste increases with popular entrées, such as burgers or chicken nuggets, and decreases with entrées kids don't like all that much, such as deli sliders, the Post reports.
"Our study shows that optimizing entrée-vegetable pairings in schools" results in more vegetables being eaten, researcher Dr. Oral Capps Jr. says in a press release.
The study, published in August, implies schools are better off pairing popular entrées with the most popular veggies, such as fries and tater tots (the research was funded by a potato lobby), while saving the steamed broccoli for something else.
On the latter point, cafeterias might have to get creative. One psychologist tells the Post that schools have found success in serving vegetables on their own, thus eliminating the competition. "We tested it with kids in school cafeterias, where it more than quadrupled the amount of vegetables eaten." (Or, just do what Congress did and declare pizza a vegetable.)