Aly Raisman shares inspiring message about body confidence on Instagram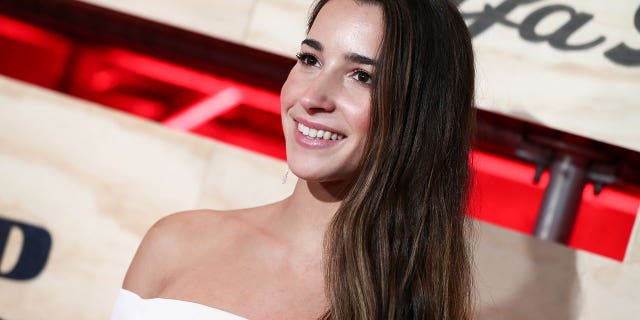 When she's not busy winning Olympic medals, gymnast Aly Raisman spends her time speaking out against body shamers and reminding others to be confident in themselves.
Raisman took to Instagram Monday to share an inspiring message with her fans, alongside a photo of herself in a one-piece swimsuit.
"Wear whatever makes you feel happy and confident. Don't EVER let anyone tell you how you should or shouldn't dress," she posted.
After posing topless for Sports Illustrated's Swimsuit Issue this year, Raisman said she came to the realization that "women do not have to dress modest to be respected."
ASHLEY GRAHAM CLAPS BACK AT CRITICS WITH SARCASTIC PHOTO GOING VIRAL ON INSTAGRAM
"I did the issue because I love my body. I can express myself in any way that I want," she told Motto. "But that doesn't give anyone the right to judge me."
The gymnast also wrote in her Instagram post about the importance of loving yourself and celebrating each other's differences.
"Be proud of your body. It's never about the number on the scale it's about the way you feel. You are all unique and beautiful in your own way. No one is perfect. AND no matter who you are, male or female, we all have those days of insecurity," Raisman wrote.
This isn't the first time she has spoken out against body shaming. In May, Raisman called out an airport security worker who didn't think she looked strong enough to be a gymnast.
FOLLOW US ON FACEBOOK FOR MORE FOX LIFESTYLE NEWS
After the incident, Raisman Tweeted about the "rude & uncomfortable" encounter, writing "If u are a man who can't compliment a girls (sic) [muscles] you are sexist."