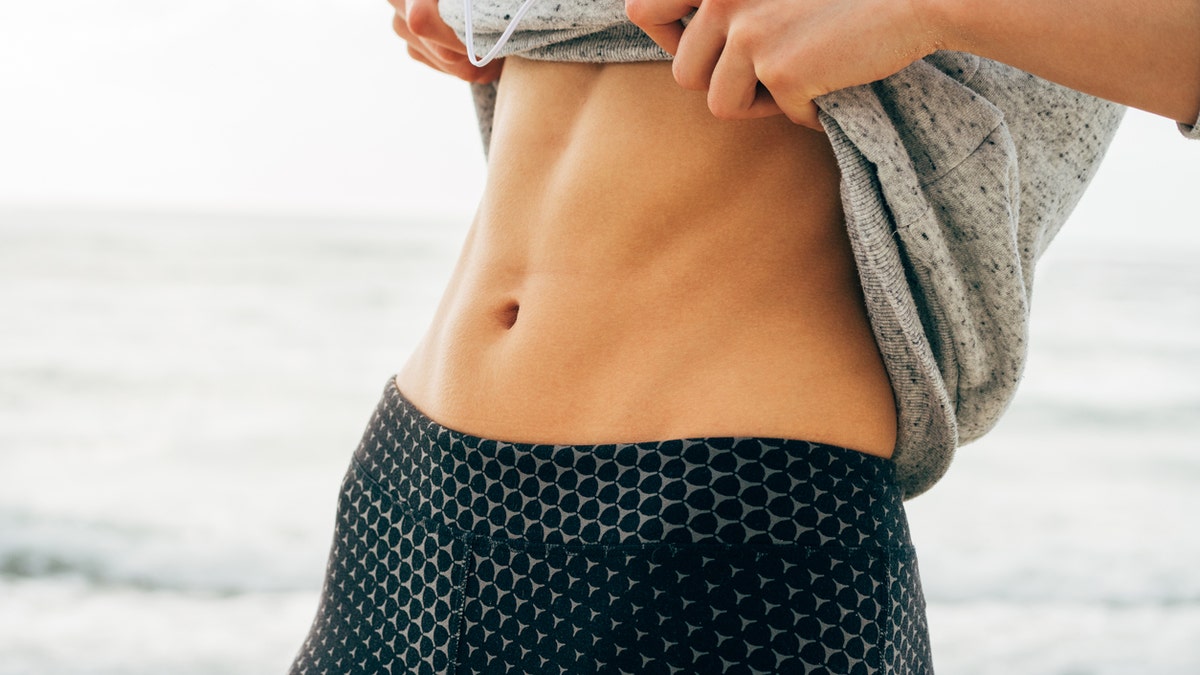 If you keep up with the latest yoga trends, and things like goat yoga and salt yoga are old news to you, you've likely come across Instagram posts of yogis contorting their stomach muscles into shapes that give off alien vibes. "Alien yoga," which is technically called Nauli, is one of six yoga moves that falls under the label "Kriya," Stacey Pierce-Talsma, DO, MS, an associate professor at Touro University California COM, told Fox News.
It's a different type of yoga than many Americans (even the most devoted yogis) are used to. "Western yoga classes are mostly vinyasa based, and the focus is on asana — the poses and breathing," Danielle Acoff, a yoga instructor who demonstrates Nauli on her Yellabella Instagram account, told Fox News.
CAN JAMBA JUICE'S NEW COLLAGEN SMOOTHIE REALLY REDUCE WRINKLES?
Nauli, on the other hand, focuses on holistic health. "It is just one of several [yoga exercises] that look to cleanse and balance the sense and digestive organs to promote better health," Pierce-Talsma said.
Sounds promising in theory, but experts say there's little proof it lives up to the detoxing hype. "Could Nauli promote health in the GI tract by engaging the musculoskeletal system? We don't know, but it's an interesting consideration," Pierce-Talsma said.
SOCIAL MEDIA MAY BE FUELING PLASTIC SURGERY TRENDS, DOCS WARN
The move involves standing with your feet hip-width apart. With knees slightly bent and hands rested on your thighs, exhale deeply and suck your rib cage toward the back of the spine. Then, alternate contracting the left and right sides of the ab muscles to create a rolling movement with your stomach.
Because it can be complicated to master, Acoff recommended learning from an instructor, but she added that anyone can do it. According to Nauli.org, you should approach the exercise with caution if you're pregnant or have hernias, heart disease, gastro issues, ulcers, hypertension or experience any pain whatsoever during the movement. Acoff also warned not to do it on an empty stomach.