A surprising migraine risk: being too fat or too thin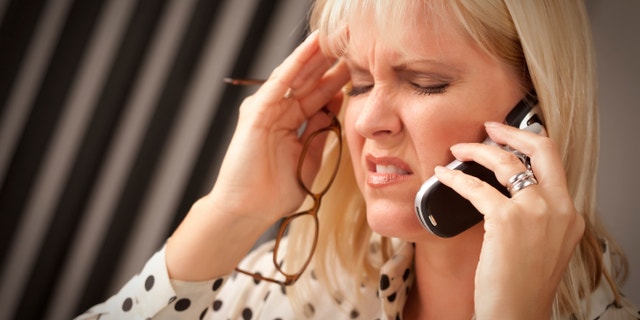 NEWYou can now listen to Fox News articles!
People who are too fat or too thin are likelier to have migraines, scientists say.
A study found those with a body mass index of 30 or more had a 27 per cent greater risk of the crippling headaches.
APP HELPS USERS FIND LOCAL TAKEOUT THAT'S HEALTHY
And a BMI of 18.5 or less was linked to a 13 per cent increased risk, compared with people of normal weight, research into nearly 300,000 people revealed.
Study chief Dr Lee Peterlin said: "Fatty tissue secretes a range of molecules that may play a role in developing or triggering them.
"It's possible changes in activity, medication or conditions such as ­depression play a role."
WHY YOU REGAIN THE WEIGHT YOU LOST
Dr Peterlin said researchers also took account of the fact obesity and migraines were more common in women and young people.
She said the link between being fat and migraines was moderate — and similar to that between the headaches and bipolar disorders and some heart disease.
A healthy adult BMI — which compares weight with height — is 18.5-24.9.
FOLLOW US ON FACEBOOK FOR MORE FOX LIFESTYLE NEWS
Dr Peterlin, of Johns Hopkins School of Medicine, Baltimore, US, add- ed: "As obesity and being underweight are potentially modifiable, awareness is vital.
"But research is needed to determine if helping people lose or gain weight could cut risk."