3 Smartphone Apps that Will Save You Money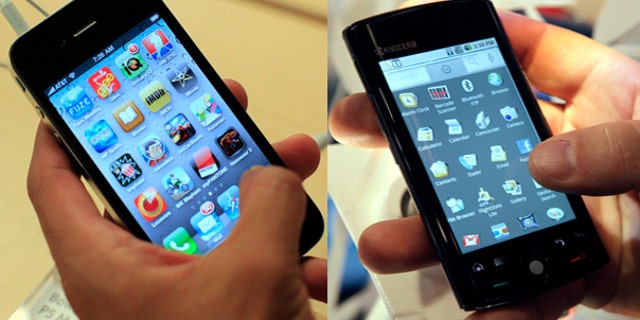 With the popularity of the TV show "Extreme Couponing," we all know how important it is to buy the Sunday newspaper or print coupons from your computer to save money.
Let's be real, though – what the TV show doesn't show you is that these shoppers spend hours organizing coupons and planning these trips to the grocery store.
But it doesn't have to take that long so save money.
Below are some smartphone apps that will help you save money at the grocery store even when you don't have hours and hours to spend clipping paper coupons.
Cellfire: This app offers coupons and discounts based on your zip code. All you need is a loyalty card from one of the participating grocery stores and you are on your way to bank some cash. Cellfire supports Windows Phone, iPhone, Android and BlackBerry.
SavingStar: When used in combination with your participating loyalty card program, SavingStar will save you money when you buy certain products. Their "e-coupons" change monthly and you get to pick which products you want to save. Using a "cash-back" program you can cash out your savings once you hit $5 in the form of a PayPal payment, Amazon gift card or direct deposit into your bank account. Available for Android and iPhones.
Coupons.com: With this app you'll know which grocery coupons are available in your area. You can see all of the coupons without clicking onto another page, just scroll down. Then you can add them directly to your store card (you need a free account for this) or have your coupons sent to your e-mail to print later. Only for iPhones.
As I have mentioned before, there's no excuse not to save money using coupons. These apps are free to download and not too time consuming.
So get started on saving money.
Yoly Mason writes about frugality and savings tips and tricks in her popular Atlanta-based Spanish-language blog Cuponeando.net.
Follow us on twitter.com/foxnewslatino
Like us at facebook.com/foxnewslatino