12 gift ideas for the holiday host or hostess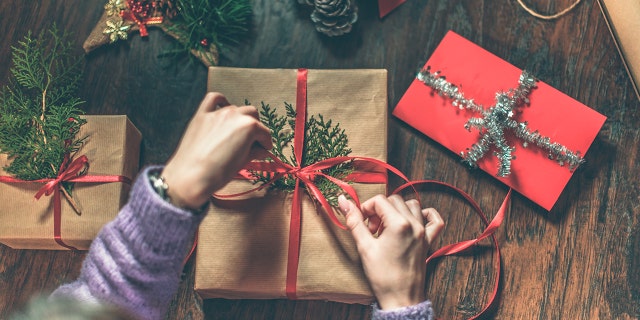 NEWYou can now listen to Fox News articles!
With the holidays in full swing, chances are you'll be attending at least one or more parties – whether willingly or not. For the host or hostess, planning the party can be a stressfull endeavor, so rather than show up empty-handed, show them a little appreciation with a thoughful gift they're sure to enjoy.
But deciding what to bring that expresses your gratitude can be a bit of a challenge, especially if you don't know them or their style. Better to be safe and have a few host or hostess gifts on hand throughout the season. Here are 12 gift ideas that are sure to get you invited again next year:
A beautiful candle 
Even if you're not aware of your host's preferences regarding candles, selecting a beautiful candle with festive colors — and a mild scent — can be a very thoughtful gesture. Just be sure to choose something long-lasting and free of toxic chemicals. And if your host grew up outside of town, a "Homesick" candle featuring aromas from their home state would be a terrific gift.
DOLCE & GABBANA IS RELEASING A $110 PASTA COLLECTION FOR THE HOLIDAYS
Bottle of liquor 
A bottle of liquor may seem like a safe bet, seeing as you're attending a party and all, but don't expect them to serve your spirits right away. The hosts may have already selected a wine to complement dinner, so choose something your host can enjoy later. If liquor isn't really their thing, a nice bottle of olive oil or vinegar is a great alternative.
Flowers (in a vase) or a potted plant
Flowers are an obvious choice when choosing a gift for your host/hostess, but bringing a large bouquet that they'll have to trim and find a vase for — all while trying to make dinner — can be a bit of an imposition. Instead, bring the flowers in a modest vase, or choose a potted plant (such as a succulent) instead.
FATHER CRIES WHEN FAMILY SURPRISES HIM WITH NEW PUPPY
Beautiful candies
Candy is always a good choice, but it makes an extra special gift when it's customizeable and comes in pretty packaging. Sugarfina's "Bento Boxes" allow you select a number of the brand's various flavored candies for your host to try. They also have premade boxes if you're in a rush, or if you have no idea what you host might like. We're pretty sure he/she might like to try the Champagne-flavored gummy bears regardless.
Set of dish or hand towels
Extra dish towels are always great to have on hand during the holidays — after all, the number of dishes that need drying exponentially increases with every gathering. An extra set of hand towels for the host's bathroom also go a long way toward reducing the laundry for your host, and preventing any guests from putting their wet hands all over the suede sofa.
Lovely smelling soap 
It's always a possibility your host forgot to stock up on hand soap, and between the kitchen and guest bathroom, hand soap will be at a premium. Not to mention, so much handwashing will lead to dry hands, so a lovely smelling soap and hand lotion will surely be welcomed.
PIZZA HUT LAUNCHES NEW PIZZA AND GIFTS FOR THE HOLIDAYS
Picture frame 
Framed pictures offer a touch of personality to any home. If you have a photo of you and the host, great. If not, wrap up a nice picture frame for your host. Avoid anything too bedazzled unless you know that your host likes that. Otherwise, stick to something classic and simple.
A treat for the morning 
Your host has been thinking about this meal for days. Do you know what they haven't been thinking about? Breakfast for the next morning. After cooking, cleaning and more cooking, the last thing on your host's mind is breakfast for themself. A bag of your favorite granola or a delicious loaf of breakfast bread will definitely get you a repeat invite.
Festive cocktail picks 
Wooden or plastic toothpicks can get boring after a while, but your host may not want to buy something more festive for themself. Choose something similar to their style if you know what they like. If not, stick to a holiday style or classic cocktail or appetizer pick.
FOLLOW US ON FACEBOOK FOR MORE FOX LIFESTYLE NEWS
Wine accessories 
Instead of bringing the wine, bring the wine accessories. Chances are your host will break out your gift right away. Create a combination of a wine aerator, wine glass charms, erasable wine markers and even a wine tote.
Stationery set with a personalized touch
The holidays usually bring gifts, and with gifts come thank you notes. Help your host say "thanks" with a high-quality set of notecards or stationery. Include a personalized address stamp and a nice pen to take your gift to the next level.
Scents for the home 
Forgot to take the trash out after that holiday feast? Your host will surely be grateful for your gift of a holiday scented diffuser or room spray.