Woman has painted nearly 3K helmets for pediatric patients to brighten their day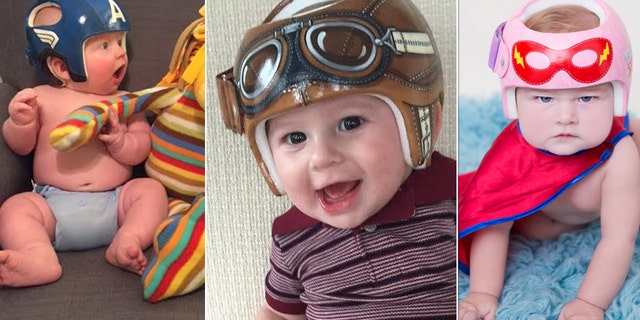 NEWYou can now listen to Fox News articles!
A Washington woman's simple arts and crafts project has expanded to touch the lives of over 2,000 children across the world.
Fox 5 New York reported that several years ago, Paula Strawn, of Kennewick, helped paint her children's teacher's granddaughter's cranial helmet, which was being used to correct the baby's skull shape.
"Paint this ugly thing!" Strawn recalled the teacher saying.
That's precisely what Strawn did, and from there, requests from the orthotist involved poured in.
"He was an advocate for parents having the helmets painted," Strawn told the news station. "He felt that a fun and friendly design was a real attitude changer for parents and for those [the] baby came in contact with," she said.
In the past 13 years, she's painted more than 2,800 of them, including leg braces and a batted helmet, Fox 5 New York reported. Among her favorites are helmets inspired by Van Gogh's "Starry Night" and the popular children's book "Where the Wild Things Are."
"I think of the design process as therapy," she said. "Then they see the helmet and baby wears it and gets smiles ... they are delighted!"
The painted helmets cost $200 to $300, depending on design, the news station reported.
The best part of the experience is seeing parents' reactions, Strawn explained. She added she doesn't plan to stop painting anytime soon.
"I plan to do this until I die," she told Fox 5 New York. "Or I can't see anymore. Or can't hold a paintbrush. You get the drift."