Once-conjoined twins thriving after separation surgery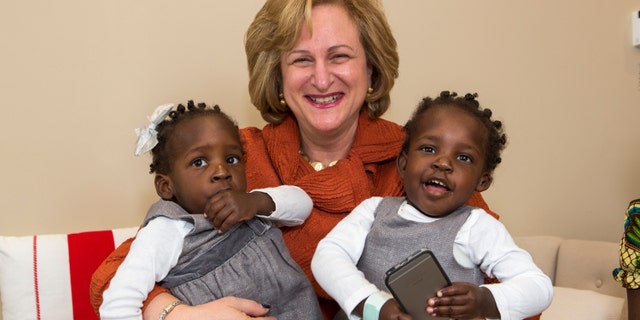 NEWYou can now listen to Fox News articles!
Just under a year ago, twins Acen and Apio Akello, now 2, were learning how to walk. Now, the sisters, who were once conjoined at the spine and hip, are walking and playing independently and back home in Uganda after surgery in Ohio.
On Sept. 30, 2015, the girls underwent a 16-hour surgery performed by a team of more than 30 specialists at Nationwide Children's in Columbus. They were discharged from the hospital on Feb. 8, but remained in the US for outpatient and clinical therapy appointments.
"My main goal for when they arrived home in Uganda was for them to be able to walk off the plane independently, without any assistance," Dr. Gail Besner, chief of Pediatric Surgery at Nationwide Children's, said in a news release. "The determination of the girls and the outstanding work of our occupational therapy and physical therapy teams helped them do just that."
Acen and Acpio are just one of the five sets of conjoined twins who were successfully separated by surgeons at Nationwide Children's. These rare births occur in about 1 in 200,000 pregnancies.
"I fully expect the girls will lead happy and healthy lives thanks to their determination and the bravery of their mom, Ester, who entrusted the girls in our care," Besner, also a faculty members at The Ohio State University College of Medicine, said in the news release.