Woman creates Disney princess wigs out of yarn for children battling cancer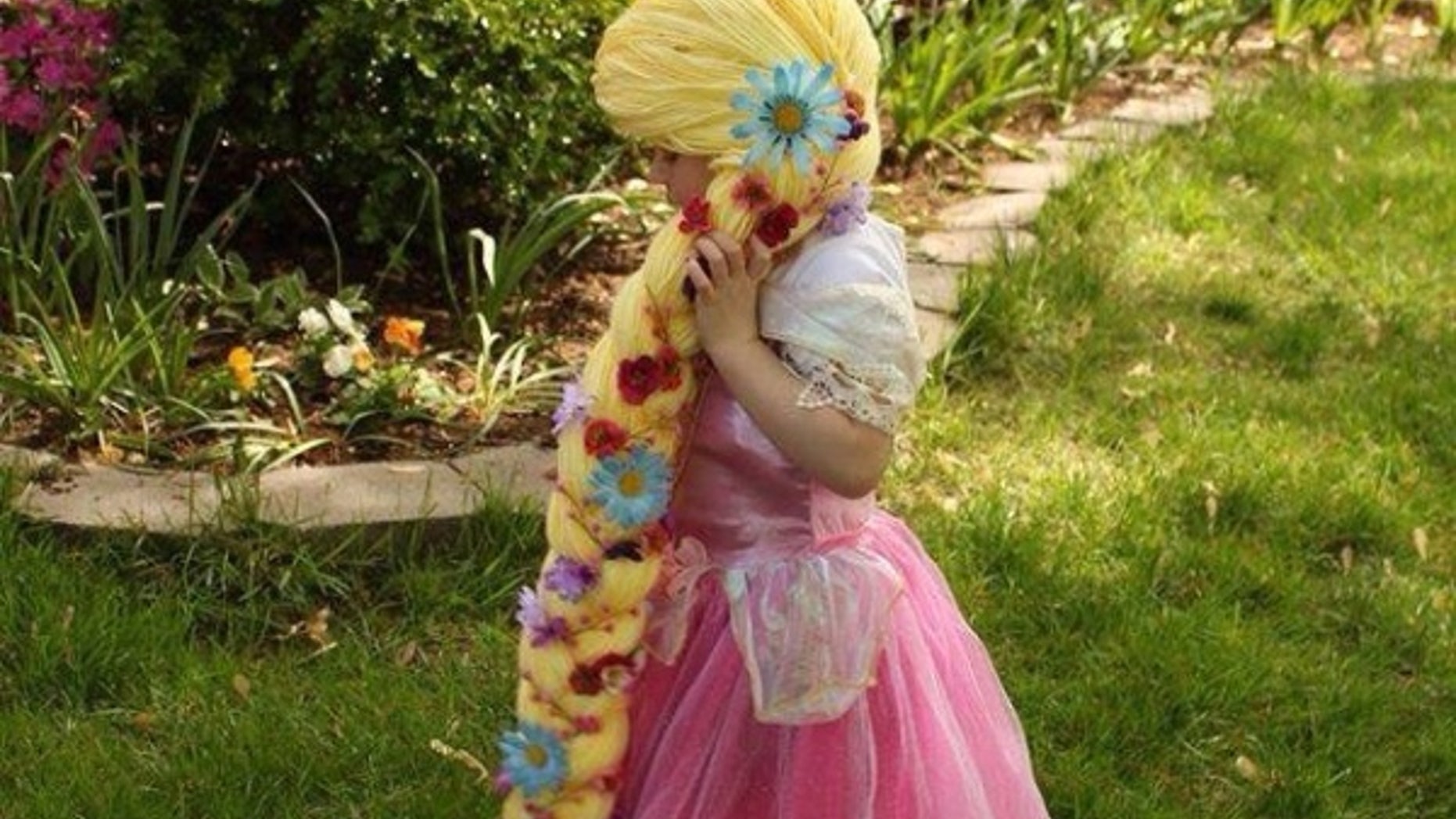 A former cancer nurse who made a Disney princess wig out of yarn for a friend's sick child never imagined her creation would spread nationwide.
"We have individual families contacting us wanting wigs for their own little girls who had just been diagnosed, and we have four hospitals right now that have ordered wigs," Holly Christensen, creator of "The Magic Yarn Project," told KTVA.
Christensen, of Palmer, Alaska, had made a Disney princess wig with yarn for her own children when she heard about her friend's child.
"Last fall one of my friends from nursing school, I found out their daughter was diagnosed with cancer," she told the news station. "I knew having been a cancer nurse what she was about to go through."
Seeing how much her own children enjoyed the wig, she thought sending one to her friend's child might help cheer her up.
"It's so precious," Christensen said. "She's stroking her Rapunzel hair and she's just like, 'Pretty soon my hair is going to grow back and I'm going to have real Rapunzel hair.'"
Since requests for the wigs have begun pouring in, a GoFundMe page to help cover the costs of yarn has raised more than $6,000. Volunteers around the country are also helping to take on some of Christensen's workload.
Christensen hopes to make as many wigs as possible to fill every request. Recipients do not have to pay for the wigs. Donations fund supplies and shipping costs for the wigs.
"[The recipients are] going to be really sick, and some of them won't make it," she told KTVA. "It's really hard, but just to see that a little bit of magic can be brought back into their life, that makes a difference for them and it makes a difference for their family."
Christensen also wrote on her GoFundMe page that the texture of the yarn is more comfortable on the head of a child who lost their hair due to chemotherapy than a traditional wig.
Christensen is hoping to start a non-profit 501c(3), and she dreams of teaming up with Make-A-Wish.