Woman claims party drug provided instant cure for depression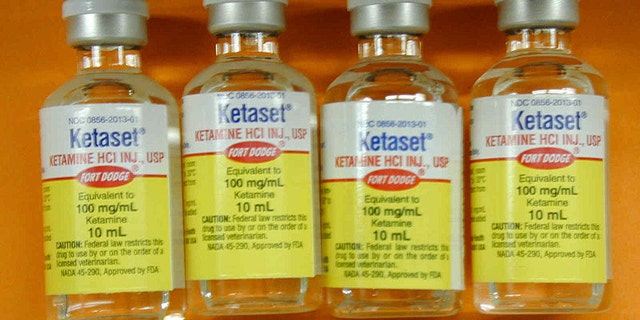 NEWYou can now listen to Fox News articles!
Despite suffering from major depression, Liz Lehmann managed to hold down a job as manager of an animal hospital where scores of pets had surgery each week, anesthetized by the drug ketamine.
Four years on, to her amazement, the mother of four discovered that a low dose of the same medication — popularly known as the psychedelic club drug Special K and also used as a horse tranquillizer — held the key to alleviating her depression.
"It was a last-ditch measure but it's been nothing short of a miracle," Lehmann, 51, says of the regular infusions she receives at Ketamine Treatment Centers of Princeton, NJ, one of a growing number of private clinics offering the procedure, which costs $350 to $1,000 per session.
"It has changed my life, and I started functioning," says Lehmann. "Without it, I couldn't get out of bed in the morning."
Ketamine for depression is poised to be one of the biggest breakthroughs in psychiatric medicine — the largest since Prozac was approved by the FDA in 1987. The American Psychiatric Association is about to issue practice guidelines governing ketamine's use as an off-label treatment for anxiety and depression, and Johnson & Johnson is expected to apply to the FDA for approval of a nasal spay version of ketamine, called esketamine, for treatment-resistant depression by 2019.
Studies show the drug — which is used illegally for its hallucinogenic effects but has been employed for decades as an anesthetic, and since 2010 as a treatment for depression — appears to work by acting on one of the brain's neurotransmitters and sparking growth of new connections among cells, repairing the structural damage that depression causes to the brain. It may also help combat climbing suicide rates. A report by the Centers for Disease Control and Prevention released last week found that US suicide rates are on the rise — jumping an astonishing 60 percent among middle-aged women since 1999.
Lehmann, who has suffered from depression since childhood, most recently endured a three-year period of postpartum depression following the birth of her fourth child, Alex, at the age of 47.