What your workout says about you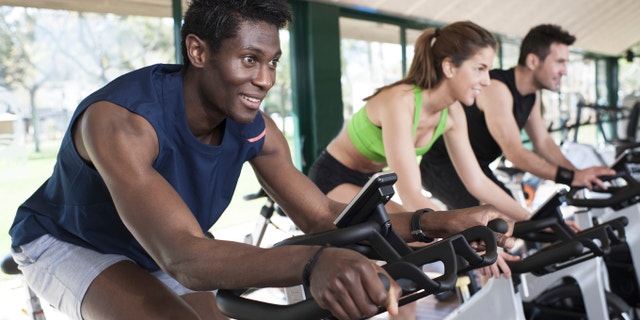 NEWYou can now listen to Fox News articles!
People who work out at traditional gyms spend more of their budgets at big-box stores and on fast food than other exercise buffs. CrossFit members are do-it-yourselfers with a taste for comfort food.
These are some of the insights of Cardlytics, an Atlanta company which analyzed the spending patterns of people who started going to gyms in the past year.
CrossFit workouts are often held in gritty warehouses without cardio equipment outfitted with TVs, towel service or even showers. Yet CrossFit members spend an average of $120 a month at the gym, more than people who do other workouts, according to new spending data.
People who take boutique cycling classes spend about $99 monthly on average, typically paying $25 to $35 a class at places like SoulCycle or FlyWheel. People who do yoga, Pilates or barre workout classes spend about $75 monthly. Members of traditional multipurpose health clubs spend less than $46. Spending includes membership or class fees along with extras like juice or T-shirts bought on site.
The numbers are based on an analysis of spending by people who first visited one of these gyms in 2015 conducted by Cardlytics. Cardlytics, which calls itself a purchase-intelligence firm, runs online and mobile banking rewards programs for many banks, so it can see where and when people spend, without personally identifiable information, it says. It analyzes purchase data for trends that marketers and its other clients can use.