Want to nag your spouse about health? Bring up this study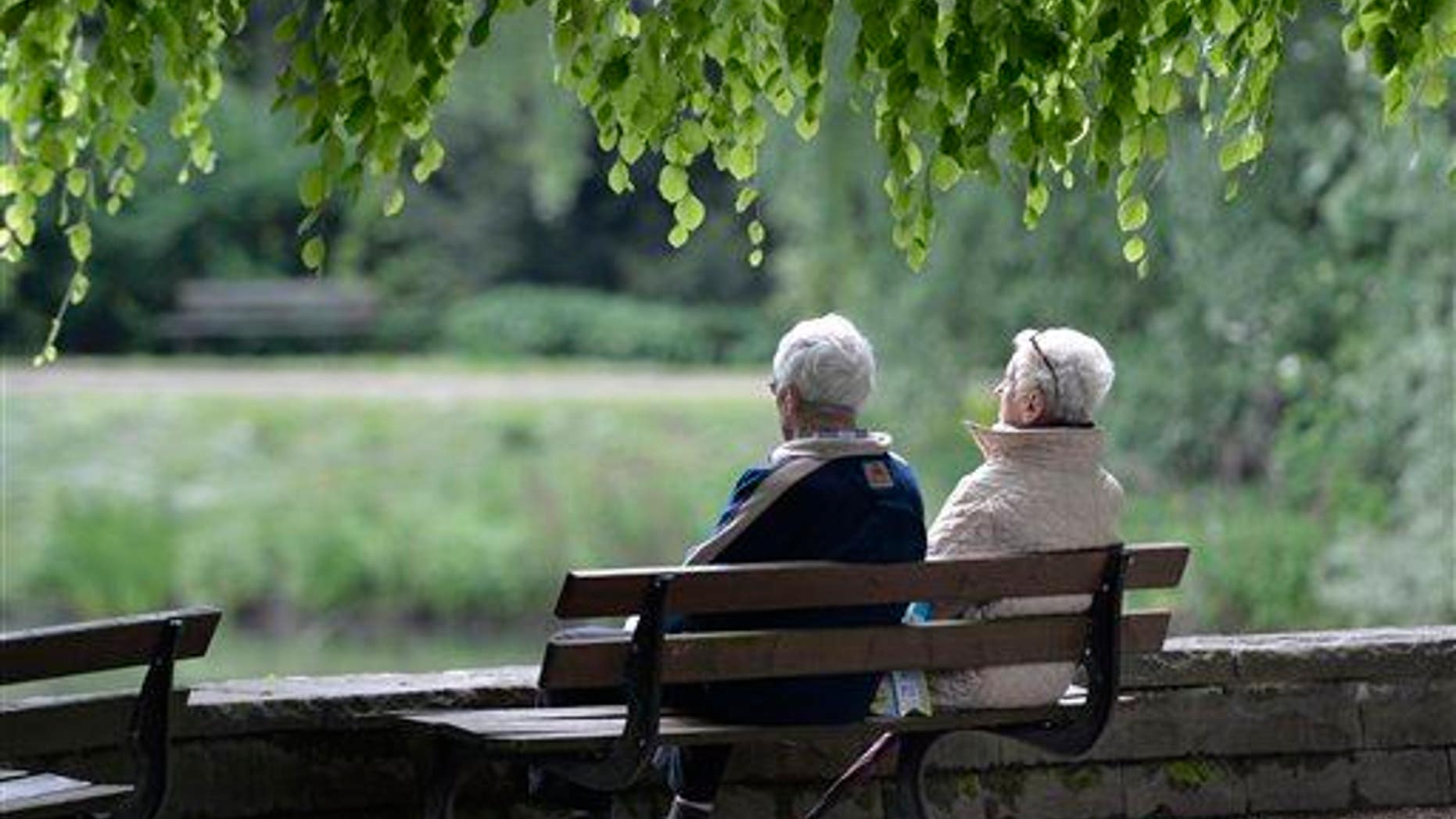 Learning a new language might help you fight the effects of aging, but new research out of the University of Arizona suggests at least two factors affecting your quality of life are out of your hands— and in those of your spouse.
Over six years, 8,000 married couples with an average age in their early 60s self-reported their physical health and quality of life and underwent cognition tests measuring verbal fluency, word recall, and delayed word recall.
Researchers found a person's quality of life seemed to rely on the physical health and cognitive functioning of their partner. "If you have people whose physical health is low—maybe they're suffering from an illness or unable to walk—those kind of physical health issues not only impact the individual but the person they're married to as well," the study's lead author says, per Science Daily.
"Their husband or wife is the one who may have to adjust and help with their partner's new lifestyle." Over the course of the study, changes in one spouse's quality of life were often reflected in the survey responses of their partner.
When it came to their spouse's physical health, husbands and wives were equally affected. Wives' cognitive abilities had just as much influence on their husbands' quality of life as their own cognition, though the husbands' cognitive function had a smaller, but still significant effect on wives.
It isn't just an interesting find: "As we build public health interventions for our aging population when it comes to quality of life, we need to take a more dyadic approach, looking at both partners," an expert says.
To emphasize the pressure on spouses who are also caregivers, the Huffington Post reports almost 60% of Alzheimer's and dementia caregivers say the emotional stress of the job is high or very high, while 40% suffer from depression.
(Want to live longer? The key might be feeling younger than your age.)
This article originally appeared on Newser: Want to Nag Your Spouse About Health? Use This Study
More From Newser