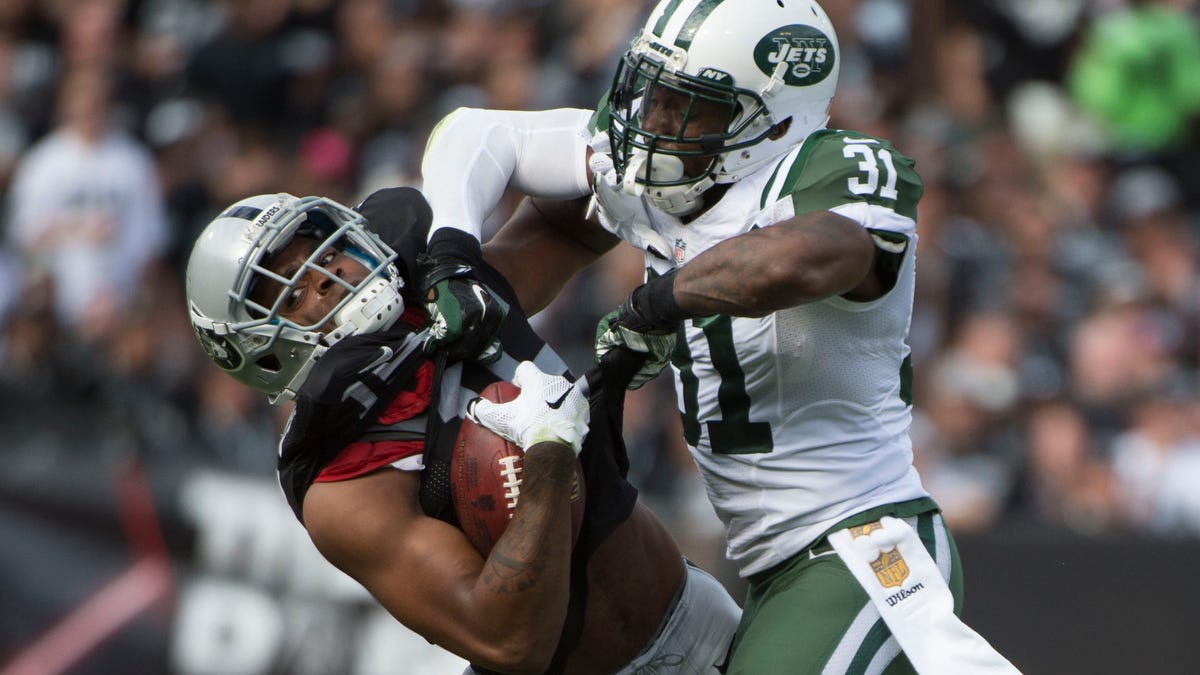 NFL player Antonio Cromartie and his wife, Terricka, shocked fans in January when they announced they were expecting twins despite Antonio previously undergoing a vasectomy. The former New York Jets cornerback and current free agent had already fathered 10 children, among seven women, including 5-year-old Jurzie and 3-year-old Jagger with Terricka.
Now, Antonio, 32, and Terricka are making headlines for a video that's likely to become viral, as it shows then-pregnant mother dancing in her hospital gown with Antonio— shown clad in custom scrubs— to help induce labor.
In the video, obtained by UsMagazine.com, the couple get their groove on to Kidd T's "Baby Mama Anthem" in the hospital room. Some experts say physical movement can help induce labor.
On Mother's Day, Terricka and Antonio welcomed their new son, Jynx Revell-Antonio, and baby girl J'adore Nayvi, who were born a mere five minutes apart. Us Weekly reported that Jynx weighed 5 pounds, 12 ounces and measured 19 inches, and his sister weighed 5 pounds, 8 ounces, and also measured 19 inches.
"It was the most amazing yet rewarding gift to give birth on Mother's Day," Terricka, 28, told Us Weekly. "This is a storybook fairy-tale for Antonio and I."
Antonio helped deliver his son, the magazine reported.
"It was an adrenaline rush— the most amazing feeling to actually bring my son into this world and to hand him over to my beautiful wife," he told Us Weekly.
SportingNews.com reported that Antonio pays an estimated $336,000 a year in child support.
The couple, who married in 2008, are reportedly in the midst of filming a reality TV show.