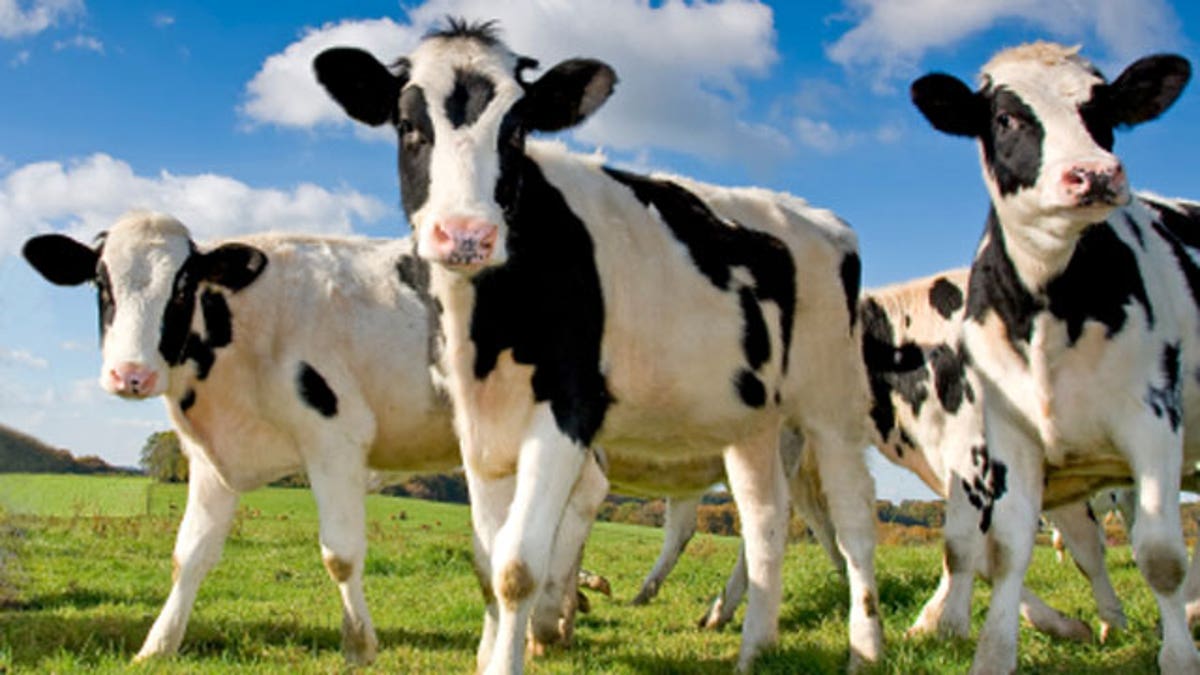 The U.S. Department of Agriculture (USDA) is searching for possible offspring of a California dairy cow that contracted mad cow disease, saying these animals also could have been infected with the brain-wasting ailment, a USDA official said.
USDA Chief Veterinarian John Clifford, in an audio recording on the agency's website, said there is evidence that mad cow disease can be passed from mother to calf. Humans can get a deadly variant of the disease by eating contaminated meat but studies show it can't be caught by drinking milk.
Clifford said the agency also is searching for any cows that were herd mates of the infected cow when it was younger.
The USDA announced Tuesday it had discovered the first US case of mad cow disease, also known as bovine spongiform encephalopathy or BSE, since 2006. Officials said the infection was detected during routine testing at a California rendering plant, and stressed that no meat from the animal had entered the food supply.
The initial report sent cattle futures prices falling Tuesday, but prices rebounded Wednesday after the government's assurance that no meat from the cow was in the food supply.
On Tuesday, Clifford and other officials said the cow had an "atypical" strain of the disease -- one that arose spontaneously -- and did not contract it through contaminated feed. But Wednesday, in the recording, he raised the issue of "if that animal was affected by feed."
Key to the investigation, he said, is where and when the cow was born. After finding the location, he said, the USDA will try to "remove animals" that were in the same herd.
Some consumer advocates argue that the agency's testing is inadequate, pointing out that the number of cattle tested every year is now far below the number at the height of mad cow concerns last decade.
The USDA tests about 40,000 cattle a year, out of nearly 34 million cattle slaughtered in the US annually.
"The fact we found one in 40,000 could actually be interpreted as worrisome," said Jean Halloran, director of food policy initiatives for Consumers Union, which publishes Consumer Reports magazine. "Does that mean if we tested 80,000 we'd find two? ... Our testing program is so small it can't give us even a ball-park idea of whether we have a problem here or not," she said.
The USDA sharply ramped up testing for mad cow disease after detecting it for the first time in the US in December 2003. From early 2004 through August 2006 the agency tested about 785,000 animals, compared to just 20,000 in 2003. In August 2006, the USDA scaled back testing to 40,000 cattle per year.
Click here to read more on this story from the Wall Street Journal.