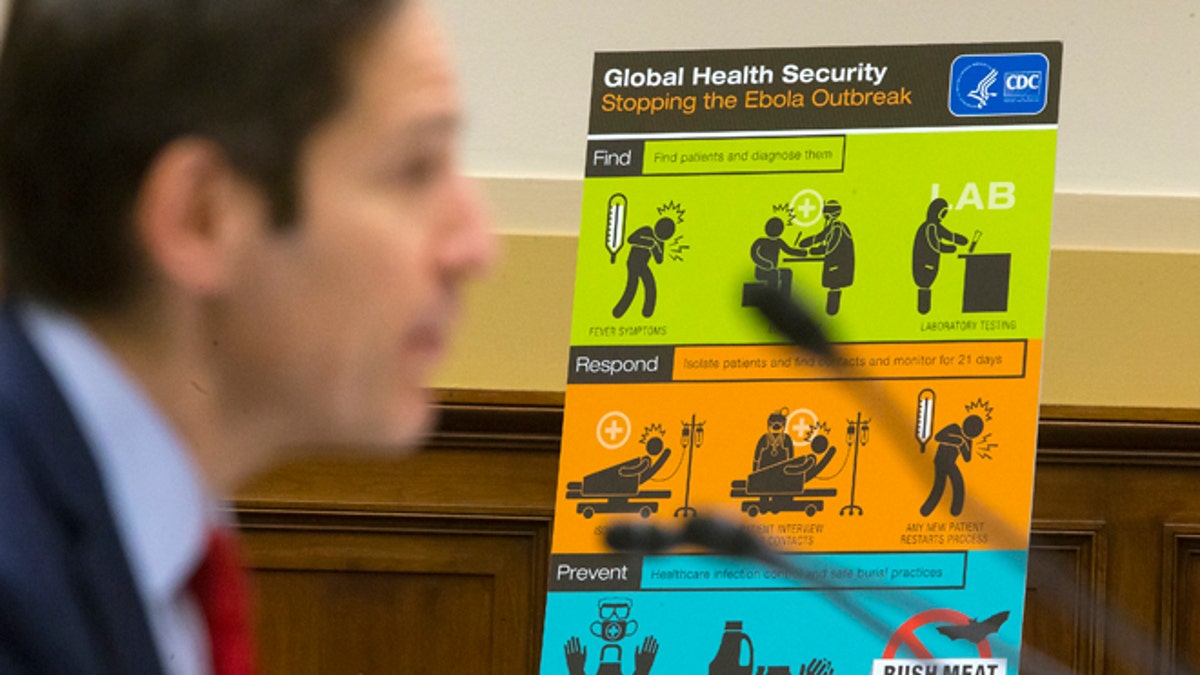 The United States on Thursday ordered families of its diplomats in Liberia to leave and warned against non-essential travel to the West African country because of the growing Ebola outbreak.
A State Department statement said U.S. staff would remain on active duty at the embassy and additional staff were being sent to help the government tackle the outbreak of the deadly virus.
"The latest wave of the outbreak has overwhelmed Liberia's health system and most health facilities lack sufficient staff or resources to address the continuing transmission" of the disease, it said.
Extra U.S. personnel going to Monrovia include 12 disease prevention specialists from the Centers for Disease Control and Prevention and a 13-member disaster assistance response team from USAID to help the government fight the outbreak, State Department spokeswoman Marie Harf said.
Liberian President Ellen Johnson-Sirleaf announced a state of emergency on Wednesday effective for 90 days that allows the government to curtail civil rights and deploy troops and police to impose quarantines on badly affected communities.
The epidemic has also hit Sierra Leone, Guinea and Nigeria and has claimed more than 900 lives, according to the World Health Organization.