U.S. health officials issue rare Zika travel warning for Miami neighborhood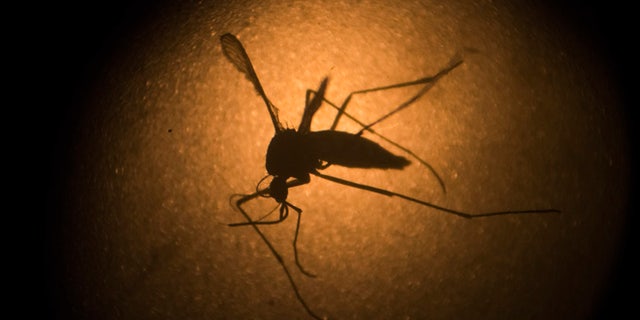 NEWYou can now listen to Fox News articles!
In a rare and apparently unprecedented move, the U.S. government is warning pregnant women to avoid a section of Miami that has been stricken by the Zika virus.
Officials with the Centers for Disease Control and Prevention said men and women who have recently been to the Wynwood arts district should wait at least eight weeks before trying to conceive a child.
The CDC is also advising pregnant women to get tested for Zika if they have visited Wynwood since mid-June, after the number of people feared infected through mosquito bites in Florida climbed to 14.
The Wynwood district is a trendy, fast-gentrifying neighborhood of warehouses, art galleries, restaurants and boutiques.
Sen. Marco Rubio, a Florida Republican, on Monday called on his colleagues in Congress to quickly address the health emergency.
"When we sat and met with the epidemiologists, they described how this disease develops and overlaid it over what life is like in Florida in the summer: mosquitoes, warm weather and travel. We knew this was going to be a problem," he said in a statement.
"I hope we'll return to Washington quickly, take a day and just pass this funding measure so we can start to get funds flowing."
Florida Gov. Rick Scott asked for a CDC emergency response team to help the state combat the Zika virus, which after sweeping through Latin America and the Caribbean is beginning to spread into the U.S. The White House said a team will be sent quickly.
On Friday, health officials announced four cases of Zika that they believe are the first ones contracted from mosquitoes on the U.S. mainland. Ten more cases were announced Monday.
Zika infections in pregnant women can cause severe brain-related birth defects. The outbreak has led to more than 1,800 cases of microcephaly, in which a baby is born with an extremely small head.
U.S. health officials have said all along that while isolated clusters of Zika may occur in this country, they do not expect major outbreaks like those seen in Latin America, because of better sanitation and mosquito-control and the widespread use of air conditioners and window screens.
CDC officials said they could not remember another time in the 70-year history of the agency when it advised members of the public not to travel to a certain place within the United States.
The travel warning covers an area of about one square mile in Wynwood, east of Interstate 95 and south of I-195. The area is large enough, health officials said, to provide a buffer around the suspected hot zone. The tropical mosquito that spreads Zika travels less than 200 yards in its lifetime.
Some experts said the warning covers far too small a radius. Dr. Peter Hotez, a tropical medicine expert at the Baylor College of Medicine in Texas, said the CDC should be more cautious and expand the travel advisory to all of Miami-Dade County.
"If you're pregnant or think you might be pregnant, avoid travel to Miami, and possible elsewhere in South Florida," he said. "I'm guessing most women who are pregnant are doing that. I don't think they're sitting around for the CDC to split hairs and fine-tune it to a specific area."
CDC director Dr. Tom Frieden said the narrowly drawn area was dictated by science and not by any concern for Florida's crucial tourism industry. He said it was based on the nation's ability to contain outbreaks of other diseases carried by the same mosquito.
"There wouldn't be a technical or scientific basis to give a broader recommendation," Frieden said.
Florida health officials said they have tested more than 200 people in Miami-Dade and Broward Counties since early July. The CDC emergency team will help Florida officials investigate the outbreak, collect samples and control mosquitoes.
Of the 14 people infected, two are women and 12 are men. Eight patients showed symptoms of Zika, which can include fever, rash, joint pain and red eyes. The others had no symptoms. The disease is often so mild that most people don't know they are infected.
"We will continue to keep our residents and visitors safe utilizing constant surveillance and aggressive strategies, such as increased mosquito spraying, that have allowed our state to fight similar viruses," the governor said in a statement.
Rosemary LeBranch was doing laundry in Wynwood when health officials came to her house a few days ago and took urine samples from her, her daughter and her father. Her father, Gabriel Jean, tested positive, she said Monday.
He had already spoken with a doctor and was advised to wear long shirts and pants outdoors.
"He said nothing hurts, he doesn't have any pain. He doesn't feel anything," she said.
Jordan Davison and Melissa Felix work for a cruise line and were enjoying their day off Monday looking at Wynwood's spray-painted murals.
"It's not like a big thing right?" the 25-year-old Davidson said. "It's kind of freaky — there's so much going on we didn't know, didn't really think about it ... I might wear bug spray going forward."
More than 1,650 cases of Zika have been reported in U.S. states, nearly all the result of travel to a Zika-stricken country or sex with someone who was infected abroad.
The Associated Press contributed to this report.
Like us on Facebook
Follow us on Twitter & Instagram