Two Choking Deaths Prompt Massive Toy Dart Recall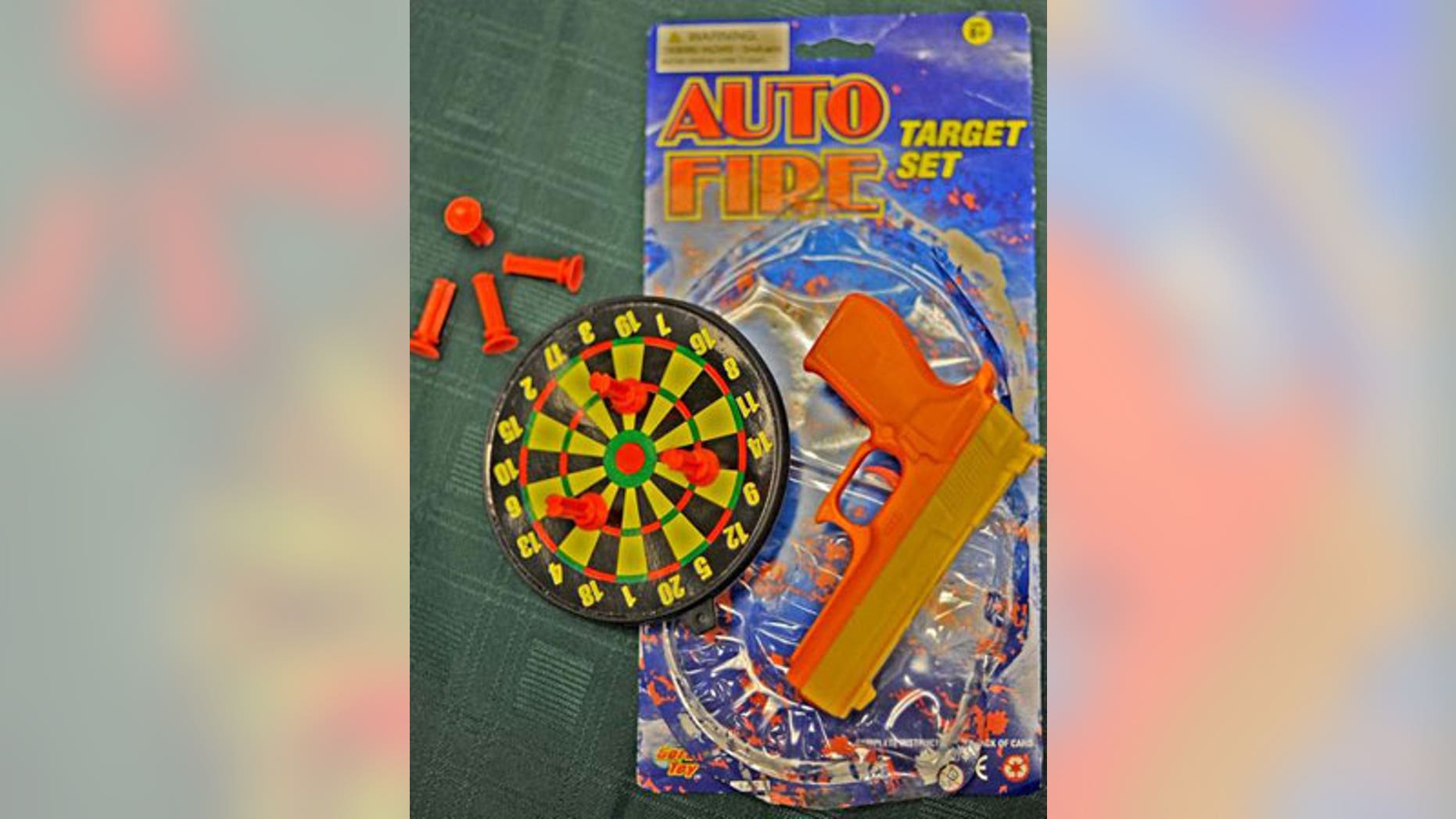 The asphyxiation deaths of two boys has prompted the government to announce the recall of 1.8 million toy dart gun sets.
The Consumer Product Safety Commission said a 9-year-old boy in Chicago and a 10-year-old boy in Milwaukee died after they chewed on the 1-inch, soft-plastic darts, which slipped into their throats. The small suction cup part of the dart cut off their breathing.
The dart gun sets were sold nationwide at Family Dollar stores.
The dart gun sets were imported by Henry Gordy International in New Jersey. CPSC says Henry Gordy refused to recall the dart set so Family Dollar Stores worked with the agency on recalling the product.
The agency advises people to immediately take the dart gun sets from children and discard them. Family Dollar will offer a refund.