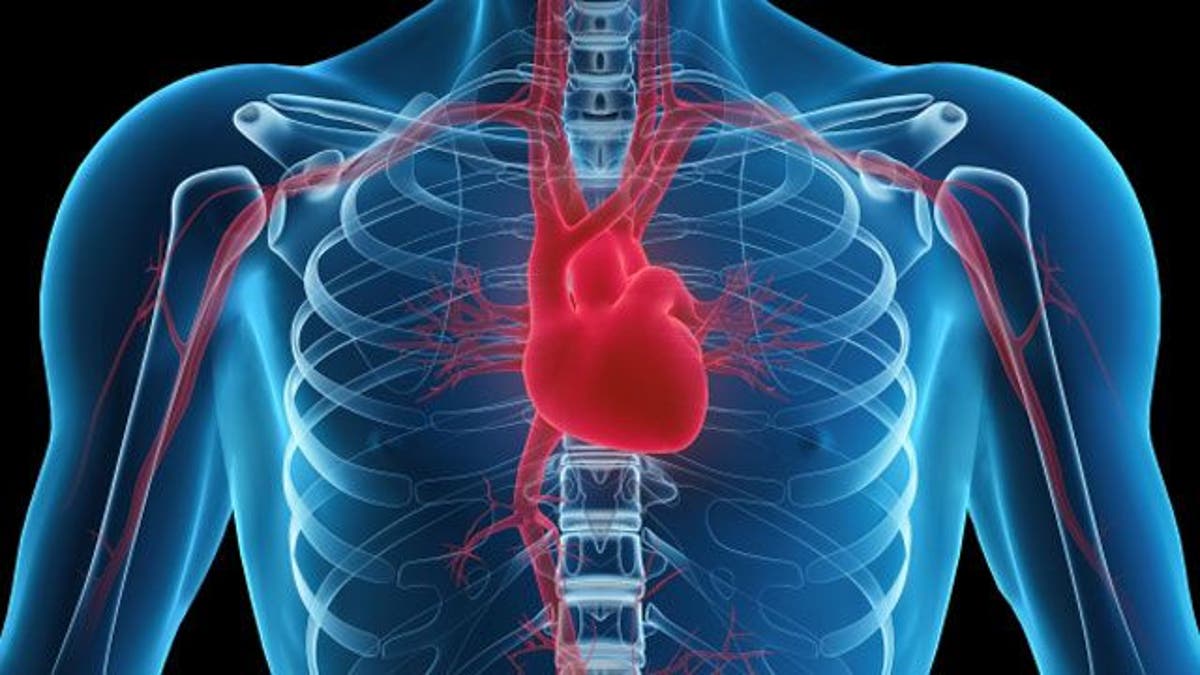 About 80 million Americans suffer from heart disease, the nation's No. 1 killer, and most are on multiple drugs.
Some cardiologists think prescribing has gotten out of hand.
The criticism was voiced by a number of leading heart doctors who attended the annual scientific sessions of the American College of Cardiology, held on March 9-11 in San Francisco. They said eliminating certain drugs could potentially improve care without compromising treatment. Evidence is growing that some medications are not effective.
Patients who need multiple daily doses of a given drug often fail to take them, said Dr. Steven Nissen, head of cardiology at the Cleveland Clinic and a past president of the ACC. "There is also the question about whether the benefits are additive."
Among the medications cardiologists are giving a second look: AbbVie's Niaspan, or prescription niacin, which aims to raise good cholesterol; so-called fenofibrate such as top-selling branded drug TriCor (also from AbbVie), which lowers blood fats called triglycerides; and beta-blockers, most of which are inexpensive, older generics.
'Eager to add, reluctant to take away'
A person who has had a heart attack typically leaves the hospital on a beta-blocker to slow the heart, an ACE inhibitor to reduce blood pressure, clopidogrel and aspirin to thin the blood and prevent clots, and a statin to reduce cholesterol, said Dr. Micah Eimer, a cardiologist with Northwestern Medicine in suburban Chicago.
"That's a minimum of five medications, and each one has a proven mortality benefit. It's practically malpractice if you don't prescribe those," Eimer said. "But we have no data on when it's advantageous to take (patients) off."
Many patients are on many more drugs, according to research by Dr. Harlan Krumholz, a Yale University professor of cardiology and public health. Using Medicare data, he found that heart failure patients, those whose hearts are too weak to pump blood sufficiently, were prescribed an average of 12 drugs; some were on 30.
"We are eager to add medicines and reluctant to take them away," said Krumholz, who heads the Yale-New Haven Hospital Center for Outcomes Research and Evaluation and is a frequent critic of how drugs are sold and used. "So people accrue medications over time."
Many drugs are prescribed widely, even though evidence they actually work is weak, he said.
Unexpected serious side effects arose in a huge study of a Merck & Co long-acting niacin drug aimed at raising good HDL cholesterol, according to data released at the conference on Saturday. The study enrolled more than 25,000 people. Patients had significantly more bleeding and a higher number of infections than researchers had expected. A Merck spokesman said there "was nothing to add."
When it was announced that the drug, Tredaptive, had failed to prevent heart attacks, strokes and death in heart patients also taking drugs to lower bad LDL cholesterol, Merck said it would not seek U.S. approval and would stop selling it in the dozens of other countries where it was already available.
Fenofibrate, including AbbVie's TriCor, has also failed to show benefit in two separate studies, Krumholz said. The $2 billion-a-year drug is used to lower low-density lipoprotein, or LDL, the unhealthy cholesterol, and triglycerides and to raise high-density lipoprotein, or HDL, the healthy cholesterol.
AbbVie's cardiovascular products "help patients with abnormal cholesterol levels reach their cholesterol treatment goals," the company said in an emailed statement. "Physicians need to consider the results of clinical trials, available treatment guidelines, and each patient's cardiovascular and benefit/risk profile to determine the best possible treatment regimen."
Other drug companies including Sanofi, Bristol-Myers Squibb Co and Pfizer declined to comment.
Block that blocker?
Beta-blockers are absolutely necessary for some patients, said Dr. Sripal Bangalore, a cardiologist at New York University, but are probably prescribed too widely and for too long a period of time. Examining three distinct patient groups from a data registry of 44,000 patients, he said the drug did not reduce the risk of heart attack, stroke or death after 3.5 years.
Yet the American Heart Association (AHA) and American College of Cardiology guidelines recommend heart attack survivors take beta-blockers for at least three years. Those recommendations, several doctors noted, are based on data collected two decades ago. "We don't know if they are providing benefit for one year or three years," Bangalore said.
Today, blocked arteries are cleared right away with angioplasty, and the patient is typically put on a statin to keep harmful cholesterol from building up in the artery walls. For those whose hearts are not badly damaged, beta-blockers do not help.
Then there are blood thinners, like Warfarin, commonly used to treat some types of heart disease by preventing clots. Dr. Robert Harrington, a cardiologist at the Stanford School of Medicine, said patients were at risk of bleeding when they were on more than one. "We've had recent trials where we've gone from one to two to three agents," he said. "There's got to be a way to start peeling away, and maybe it's over a period of time, or as the clinical status changes."
Market side effects
Clinical trials that have called into question the drugs' benefits have affected sales. Combined sales of AbbVie's TriCor and Trilipix were $1.4 billion in 2012, down from $1.7 billion in 2011. Sales of Niaspan were $911 million in 2012, down from $976 million in 2011.
Cowen and Co estimates the 13 main classes of drugs used to treat various types of cardiovascular disease had U.S. sales of almost $75 billion in 2011. The brokerage expects sales to shrink to about $59 billion in 2016 because of recent and looming patent expirations on branded products.
Even if doctors aggressively cut back the number of heart medicines they prescribe, however, it would have only a limited impact on drugmaker revenue because many would be the generic older drugs that are far cheaper, according to analyst Barbara Ryan, of Barbara Ryan Advisors.
Dr. Richard Stein, a professor of medicine at New York University and spokesperson for the AHA, estimated the average patient with heart disease truly needs to take from seven to nine pills each day in order to control the various risk factors, including cholesterol, high blood pressure and diabetes. Beyond that, he said, it makes sense to be restrictive.
"Doctors should look for combination pills if they can, and exclude pills that don't critically help patient care," he said. "To live your life taking that many pills, the danger is you'll stop taking the critical ones, because how many pills can you take several times a day?"