Toddler dies after being prescribed 'exceptionally high' amount of potassium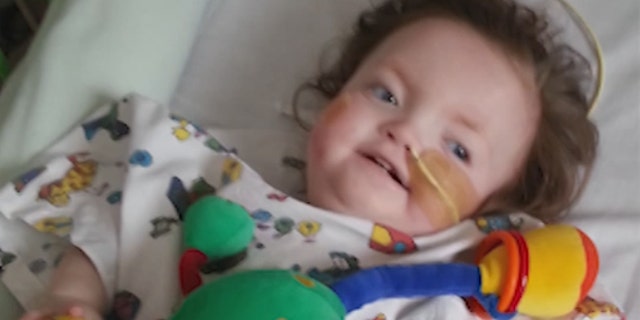 Toddler dies after being prescribed 'exceptionally high' amount of potassium
An investigation into a toddler's death after what was considered a routine operation has found that she was prescribed an "exceptionally high" amount of potassium, The Mirror reported.
Willow Kemp was 20 months old when she underwent a gastrostomy in June 2012 at the Royal Manchester Children's Hospital. She suffered from cardiac and respiratory issues, and was recovering in the intensive care unit, the report said.
Doctors prescribed a massive dose of potassium for Willow. However, doctors had failed to check her levels after the dose was administered. Willow suffered a cardiac arrest. Despite frantic attempts to revive her, doctors pronounced Willow dead shortly after, The Mirror reported.
"When we arrived back at the hospital Willow was in a condition we hadn't seen before her extubation [the removal of medicine or breathing tubes] and as parents we believed the evidence in front of us was that she probably shouldn't have been extubated," Olive Kemp, Willow's father, testified at the investigation.
"She was in the cot and looked very uncomfortable, her breathing appeared labored, she had white secretions on her mouth and she appeared to be hot to the touch," Kerr said, according to The Mirror.
The medical staff in charge of Willow's care that day testified that the toddler's potassium levels fluctuated even when she was stable. Due to the abnormalities, a massive dose was prescribed by a pharmacist who testified that he had never had to make a potassium mixture like that before in his career.
"It was an exceptionally high concentration of potassium. I have used it once or twice but never in a child so small in age or in terms of weight," testified Dr. Robert Ross-Russell, a pediatrician at Addenbrook's Hospital in Cambridge who was consulted by the coroner.
Dr. Robert Yates, consultant pediatrician at the hospital Willow was being treated at said he was satisfied with her potassium levels being taken every ninety minutes to two hours.
The investigation has found that the staff failed to check her potassium levels for three-and-a-half hours after the fatal dose, The Mirror reported.
At the time of her death, Willow was found to have 11 mmol/l of potassium in her blood. The normal potassium level in blood is 3.5-5.0 mmol/l.