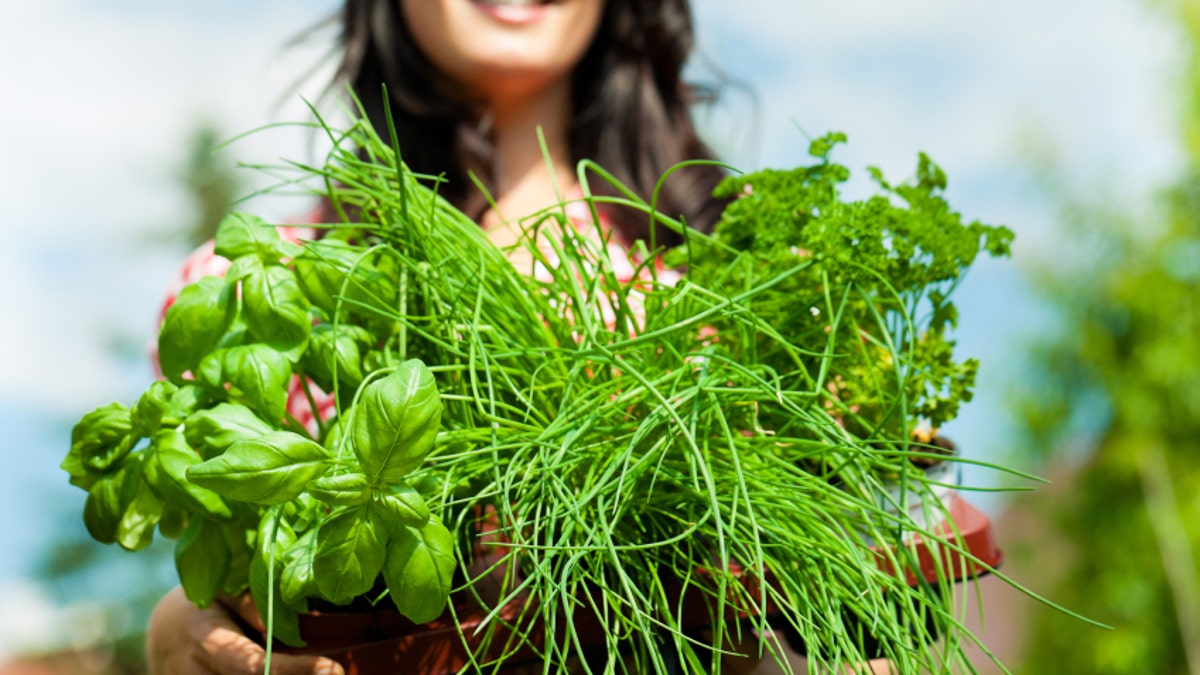 With 2014 behind us, we've seen the predictions for everything from the fitness trends to look out for (hey, more high-intensity training) to Pantone's spring 2015 color picks. And now, we've got the latest foodie trends to come in the new year.
Here NBC's Today Show nutritionist and founder of Nourish Snacks, Joy Bauer, M.S., R.D.N, gives her top 5 picks!
MORE: 6 Moves To Resize Your Butt and Thighs
1. Goodbye, diet food. Hello, real food!
There's been a rise in popularity of eating "clean," wholesome foods and the trend is only growing.
"Mother Nature got it pretty close to perfect herself—she doesn't need much help," says Bauer. "Diet foods, which are often heavily processed and loaded with artificial sweeteners and other suspect ingredients, seem to be losing their appeal."
Now, people are filling their plates with foods like veggies, fruit, nuts, seeds, whole grains and lean protein.
MORE: The 10 Hottest Red Carpet Bodies of 2014
2. High-carb goes low-carb.
While, low carbs isn't necessarily a revolutionary idea, what IS new is how people are going about it. Think comfort foods like mashed potatoes, pasta, and pizza upgraded and made healthier with veggie substitutes like cauliflower or spaghetti squash. Some recipe favorites for Bauer: Slim-Style Mashed Potatoes and Cauliflower Pizza Crust.
3. Bring on the snacks.
No, we're not talkin' that morning doughnut with your coffee or mid-afternoon muffin from the break room.
"You have to choose smart snacks," sharedBauer. "By that I mean, nibbles that are calorie-appropriate (less than 200 calories) and made up of the right nutrients: fiber and/or protein with bonus points for healthy fat."
Not only will these nutrients help to stabilize blood sugar levels, but you'll also keep your energy levels and focus up.
4. Thoughtfully sourced ingredients.
There's been a real movement towards organic, locally sourced, and humanely raised produce and meats.
"We care about not only how the food tastes and if it's good for us, but if it's good for the Earth and everyone involved in the development of that food," Bauer said.
5. Unusual produce makes a debut.
Sure oldies like broccoli and carrots or apples and oranges are always a nutrition do, but exotic picks like jicama (a Mexican yam or turnip) and sunchokes (the Jerusalem artichoke) are making their way on to people's plates. "Switching things up is fun, delicious, and will ensure your bowl doesn't get boring," noted Bauer. "You'll also score all the various phytonutrients found in different colored fruits and veggies."
What do you think about these foodie trends for 2015?