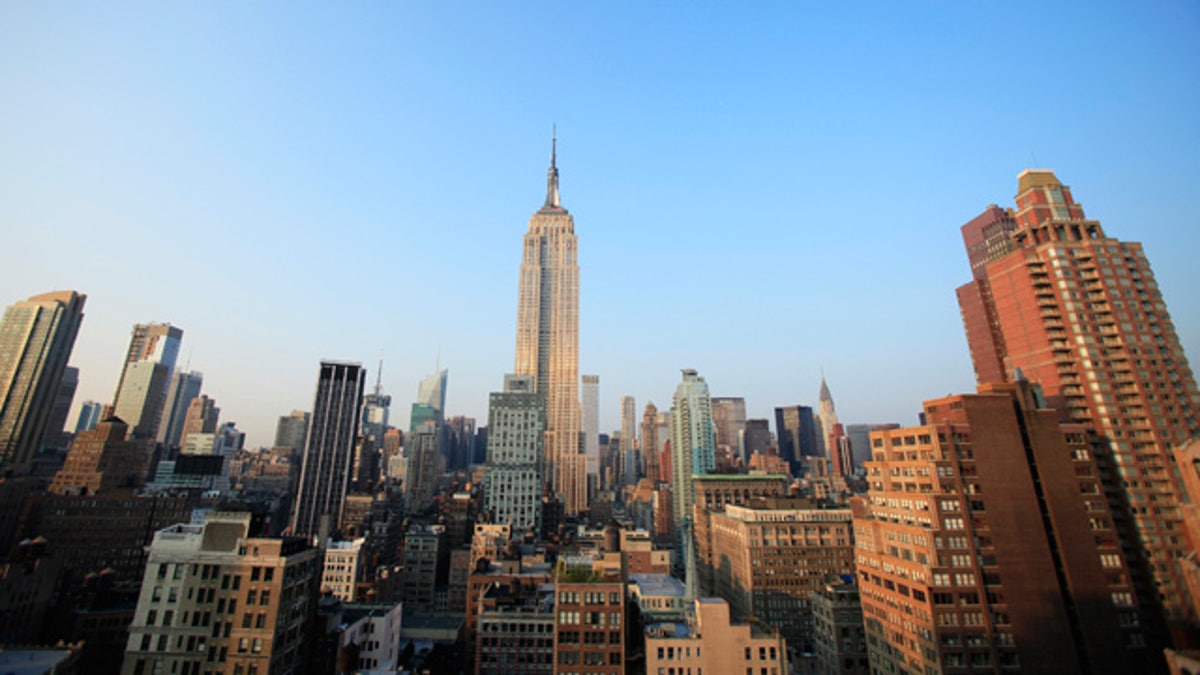 In a city where foie-gras burgers are de rigueur, cupcake shops are as ubiquitous as Starbucks and after-work drinks can easily turn into all-night, Champagne-swigging affairs — how do Manhattan women manage to stay so damn skinny?
In her new book, "The Manhattan Diet," out March 27, author Eileen Daspin sets out to uncover the tricks, rules and regimens behind some of the borough's tiniest bodies.
Drawing on the secrets of her skinniest friends, Daspin reveals that Manhattan women don't starve themselves — they eat good quality food and the occasional treat. Her 46-year-old friend Debi Wisch, who lives on Fifth Avenue and runs a jewelry business, is the perfect example. For breakfast, Wisch eats Fage yogurt with berries and fiber cereal. Lunch is a salad or a wrap. Dinner is fish and vegetables. She snacks a lot on cashews or blueberries, not junk food. If she wants something sweet, she grabs a piece of candy.
"I try 90 percent of the time to be good and the other 10 percent just to enjoy," she says. (Wisch, for the record, is 5-foot-4, weighs about 110 pounds and has "the arms of a 20-something.")
Manhattan women, Daspin states, are also crafty about keeping temptation out of reach. They don't keep "trigger foods" like peanut butter in their homes, she insists. And one of Daspin's more extreme friends, who runs seven miles a day and has "perfect posture and a killer bod," throws away any leftover food that entices her — pouring water over it for good measure.
Sauces are kept to a minimum. When dining on Chinese, one of Daspin's friends only orders string beans and rice. "The oil on the string beans is enough to moisturize the rice," she tells the author. "I eat with chopsticks, which helps [me] take smaller bites." Daspin, for her part, only indulges in tiny tastes of high-calorie food, even though she's married to an executive chef, Cesare Casella of Salumeria Rosi on the Upper West Side. "I use a teaspoon to scoop up a few grains of risotto," Daspin writes. "I taste everything but eat almost nothing."
Rather than staving off hunger with sugar-free snacks like Diet Coke and Tasti D-Lite, Manhattan dieters snack on a Tootsie Roll lollipop or 3 ½ Twizzlers for a daily rationed "cheat."
"Really enjoy what you eat, but just eat less of it," says Daspin, who is a size 10.