Texas woman behind 'Juju on That Chemo' video dies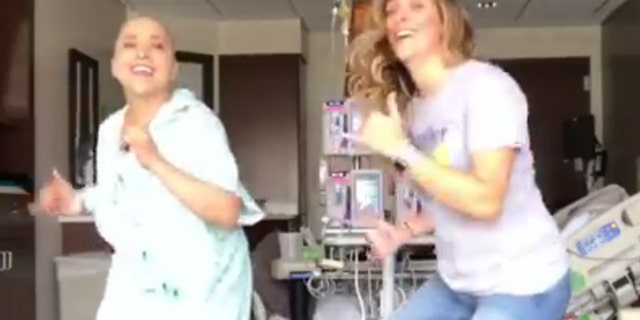 NEWYou can now listen to Fox News articles!
The 32-year-old mother of one who gained fame from a viral video of her dancing to the popular "Juju on That Beat" song while undergoing chemo has died after a lengthy battle with uterine sarcoma.
Ana-Alecia Ayala was diagnosed with the cancer in December 2015, and in July 2016 doctors found another tumor on her spleen. She died on Wednesday, Fox 4 reported.
Ayala made a series of videos dancing with a friend while undergoing chemotherapy. The most popular video, which she titled "JuJu on That Chemo," posted in October, has gained over 9 million views.
"We just wanted to inspire and motivate people in my position to not see cancer as such a depressing, sad, death sentence," Ayala told FOX4 in a previous interview. "We also wanted to encourage people/loved ones/caregivers to get out of their comfort zones (as my chemo buddy Danielle did for me) and laugh, sing, dance through the pain! Laughter has really been the best medicine for me!"
Ayala leaves behind a 3-year-old daughter.