12-year-old's growing pains were actually rare cancer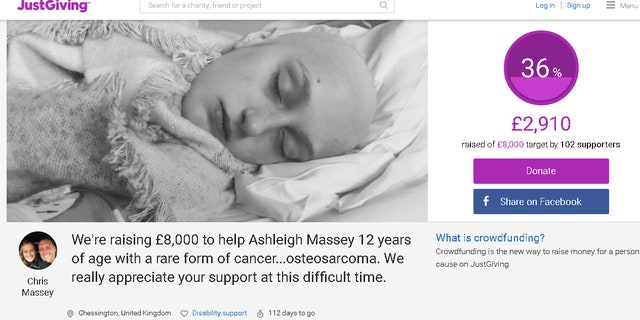 NEWYou can now listen to Fox News articles!
A schoolgirl who went to hospital with growing pains was given the devastating news she had bone cancer.
Her pain started as a dull ache in her leg that her parents thought were growing pains and numbed it with paracetamol.
But Ashleigh Massey, 12, was soon in agony and struggling to go to school.
When the pain left Ashleigh, from Chessington, south west London, in tears in October worried dad Chris, 40, rushed her to A&E at Kingston Hospital in London.