Texas patient's 'Juju on That Chemo' video reaches 6M views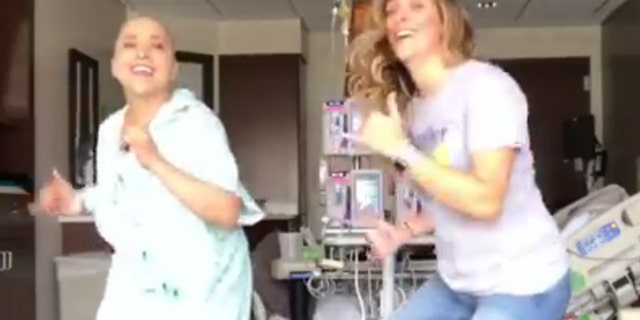 Ana-Alecia Ayala has been fighting a rare tumor that spread from her uterus into her ovaries and stomach since December 2015. The 32-year-old Texas mother of one is now making headlines for a video she posted during a hospital stay that features her performing the popular "Juju on That Beat" dance with her own spin; "Juju on That Chemo."
"Who says cancer and chemo have to get you down?" Ayala posted with the Oct. 18 video. "We'll have the last laugh!! Having an awesome chemo buddy like Danielle Andrus who is always down for a dance party helps too!! We want to show the world that dancing and laughter is the best medicine. We are #AnaStrong!!"
Andrus, who is not a cancer patient, and Ayala met in a fitness class.
The video has garnered more than six million views since being posted and has more than 90,000 shares on Facebook. More than 4,000 commenters have left positive messages for Ayala, who told KVUE that she and her husband were trying to get pregnant with their second child when she was diagnosed.
"In-patient treatment was rough at first," Ayala told the news station. "Being away from our 3-year-old was the hardest part. We had her birthday party in my hospital room in July, and the nurses came in and sang to her."
She told the news station she wants to video to encourage other patients to step out of their comfort zones and be present in the moment.
"Laughter is the best medicine and I hope to make people smile, even at the expense of my bad dance moves," she told KVUE.