Teen who was told he had the flu, really had stage 4 cancer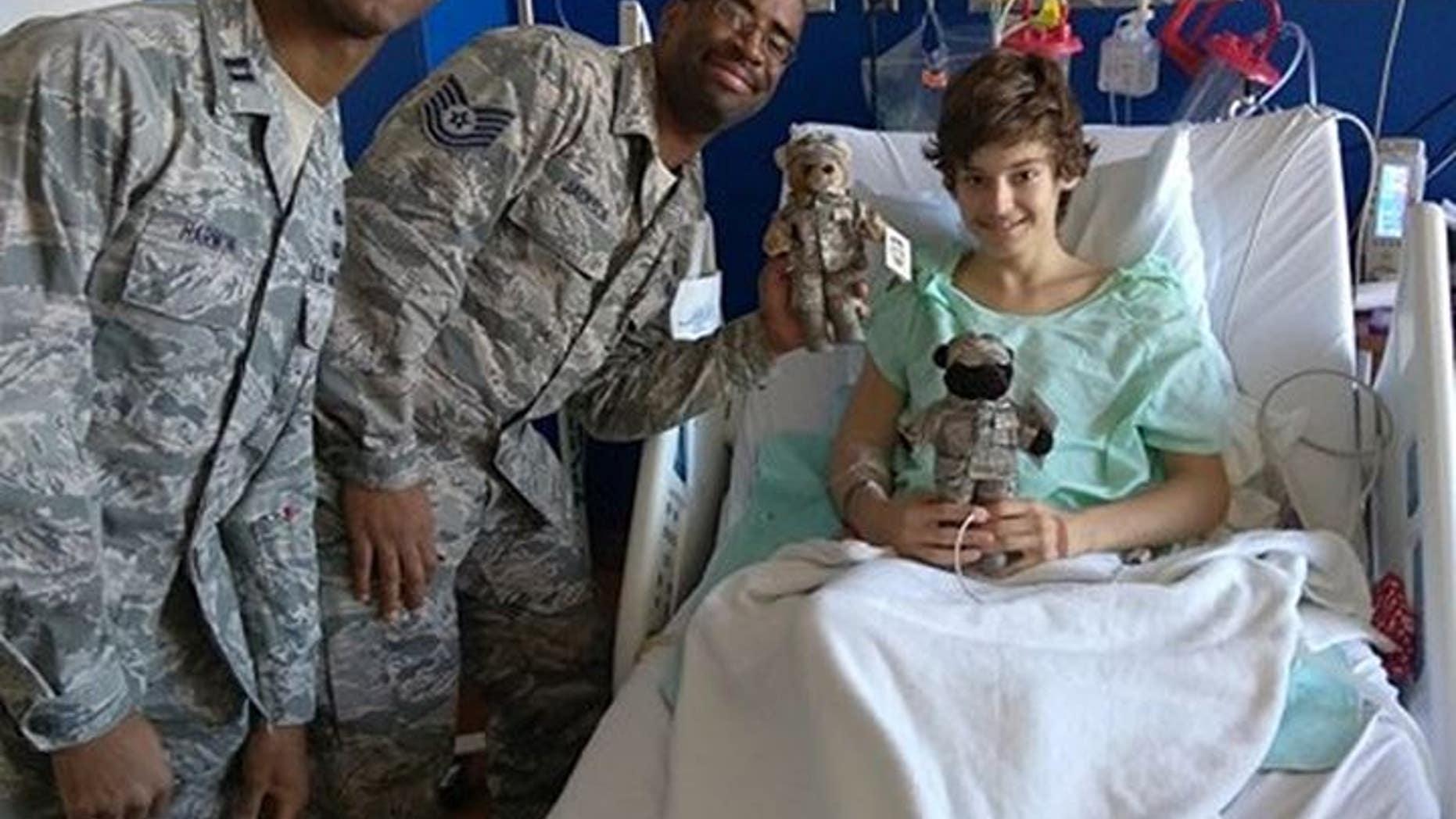 A teenager who felt tired and short of breath was told he most likely had the flu late last year, but ended up being diagnosed with stage 4 Hodgkin's Lymphoma — a blood cancer that starts in the lymphatic system.
Hunter Brady, from the Tampa area, started to feel tired and weak late last year, then he developed aches and pains and a low-grade fever, according to a WFTS report.
His cousin wrote on his YouCaring page that his pediatrician told him to "let the virus run its course."
NEW YORK ISLANDERS 'RECRUIT' BOY WITH CANCER, MAKING HIS 'DREAM COME TRUE'
"I just kept sweating a lot, like night sweats," Hunter told WFTS. "As it carried on, I felt worse," he said.
When his symptoms progressed, his family became concerned and took him to the hospital.
"We weren't aware at the time his right lung was collapsed and his left lung was 30 percent collapsed [which is why] he was having trouble breathing," Hunter's mom, Cheryl Brady, told WFTS.
Scans and tests confirmed the 16-year-old had Hodgkin's. He had a blood transfusion, a bone marrow biopsy and surgeries to drain the fluid from his lungs and heart.
According to the American Cancer Society, patients with Hunter's type of lymphoma show signs of weight loss, fever or night sweats. The most common symptom is a swollen lymph node, which can look like a lump under the skin.
While the family was dealing with this life-threatening disease, Hunter was targeted by a cyberbully.
CANCER PATIENT STARTS 'CAP WIGS' INITIATIVE TO FIGHT EMOTIONAL PAIN OF HAIR LOSS
"Hunter was bullied on Instagram and was told he deserved cancer. His cousin was bullied at school for shaving his head to support Hunter," the boy's mother wrote in a Facebook post.
The teen told WFTS that he told the cyberbully, "I really didn't care what he said."
"He doesn't know how it feels. So, when he does, he'll realize and then he'll feel bad. I hope he does feel bad," he added.
In a show of support, friends and family have shaved their heads.  The teenager posted a picture on Facebook with his father. The caption read, "Dad shaved my head. Then dad got his head shaved for me. Thank you dad."
Hunter is recovering at home after several rounds of chemotherapy and has lost all of his hair.