Symptoms of deadly flu strain spreading across US tend to 'escalate rapidly,' doctor says
It started with a cold, and then it turned deadly.
The grieving family of Dylan Winnik of West Palm Beach, Fla. is in shock after their 12-year old son died Tuesday from complications related to the flu.
Dylan's family said cold symptoms developed just a day after the seventh-grader was playing at a birthday party on Sunday, according to a report from Local10 News. By Tuesday, his condition worsened and a neighbor called 911. When sheriff's deputies arrived at the home, Dylan already had died.
Family member Mike Medwi told the Palm Beach Post that the boy had not gotten a flu shot.
Last Friday, the CDC reported that 30 children have died so far this season from flu-related illness compared to eight at this time last year. Those numbers are expected to rise at Friday's weekly briefing, with more kids' flu-related deaths having been reported in the past days.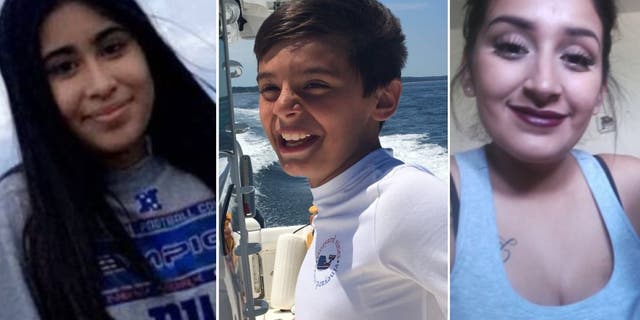 Dr. Margarita Rohr from NYU Langone Health told Fox News the most common form of flu being reported this season, Influenza A (H3N2), "is particularly worrisome as symptoms tend to escalate rapidly, especially in children and older adults."
"The short duration time, from the diagnosis of flu with onset of symptoms leading rapidly to death may be attributed to the particular strain of virus we are currently facing," she said.
CDC Director Brenda Fitzgerald told Reuters that 85 percent of the children who die from the flu likely have not been vaccinated. While the vaccine does not guarantee a patient won't get influenza, experts say data suggests the vaccinations can make the flu milder.
Meanwhile people across the country are reacting to the daily drip of new stories of children and apparently healthy adults dying from the flu.
Little 6-year-old Emily Muth from Cary, N.C. was diagnosed with the flu last Tuesday and died just three days later.
Family and friends were shocked by the news of 36-year-old single mom in Oregon, Tandy Harmon, who died just two days after being diagnosed.
SINGLE MOTHER DIES FROM FLU-RELATED CAUSE TWO DAYS AFTER DOCS TELL HER TO GO HOME AND REST
And Lily Kershaw, 5, died of flu-related complications on Jan. 21, the first child to die from the flu in Nebraska this year, according to health officials.
"[H3N2 flu strain] symptoms tend to escalate rapidly especially in children and older adults"
FLU DEATHS PROMPT WARNINGS FROM VICTIMS' FAMILIES AS
OUTBREAK CONTINUES
While the spate of sudden deaths is frightening and tragic, there could be relief on the horizon. Fitzgerald said the CDC's "surveillance systems show that nationally the flu season may be peaking now," but cautioned "we know from past experience that it will take many more weeks for flu activity to truly slow down."
To protect yourself, wash your hands frequently, cover your mouth when you cough, and limit contact with others who may be sick.
And if you haven't gotten the flu shot yet, physicians are urging people to get them.
A total of 110 children died during the 2016-2017 season. The CDC estimates since 2010, the average range of hospitalizations from influenza has been between 140,000 and 710,000 cases. The flu has caused between 12,000 and 56,000 deaths in a typical year.