Symptoms, hospitalizations common after gastric bypass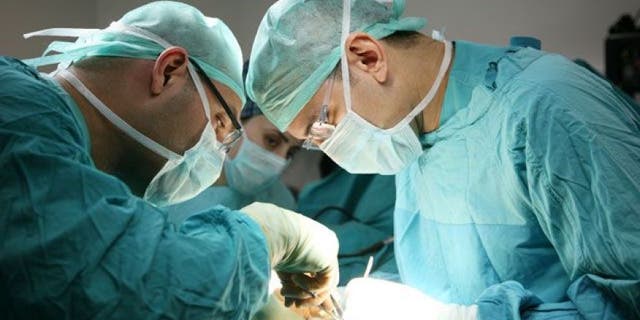 The high rate of side effects and hospitalizations after gastric bypass surgery should make development of new weight loss procedures a high priority, say researchers from Denmark.
People who had gastric bypass generally said their wellbeing improved after surgery, but about 90 percent reported at least one side effect and one-third were hospitalized, the authors report in JAMA Surgery.
Future research should focus on "alternative methods like sleeve gastrectomy and other procedures that would have fewer complications afterward," said lead author Dr. Sigrid Bjerge Gribsholt, of Aarhus University.
Gastric bypass - formally known as Roux-en-Y gastric bypass - is one of the most common weight loss operations. Surgeons reduce the size of the stomach and also reconstruct the gastrointestinal tract so that food will bypass part of the intestines as it's being digested.
While there are several other forms of weight loss surgery, gastric bypass is considered the "gold standard," according to the American Society for Metabolic and Bariatric Surgery.
Common problems following gastric bypass include gallstones, kidney stones, hypoglycemia, diarrhea, anemia, nerve problems and general stomach issues.
For the new study, the researchers surveyed 1,429 people who had gastric bypass between 2006 and 2011, along with 89 people who were similar in age and weight, but didn't undergo surgery.
About 87 percent of the gastric bypass patients said their wellbeing improved since before their surgery, but 89 percent also reported at least one symptom during an average of five years since their surgery.
About 68 percent of gastric bypass patients required healthcare after their surgery due to symptoms, compared to about 29 percent of those in the comparison group.
The most common symptoms leading to healthcare visits in the surgery group were abdominal pain, fatigue and anemia.
Those who had surgery were also about four times more likely to be hospitalized during the study period than people who didn't have gastric bypass.
"We were not that surprised," said Gribsholt. "Previous studies had found quite similar numbers, but they only looked at complications one at a time."
The new study doesn't mean gastric bypass is a bad procedure, she stressed. After all, most said their wellbeing improved after the procedure.
"We found that 80 to 88 percent felt better," she said.
Also, some people may go to the doctors with symptoms that seem like unintended side effects but are really results of the surgery's effectiveness.
Sometimes it's hard to tell the difference between "what are the effects and what are the side effects of the operation," Gribsholt told Reuters Health.
She and her colleagues also caution that they relied on patients' memories for the surveys.