Surgeons patch up patient's beloved stuffed animal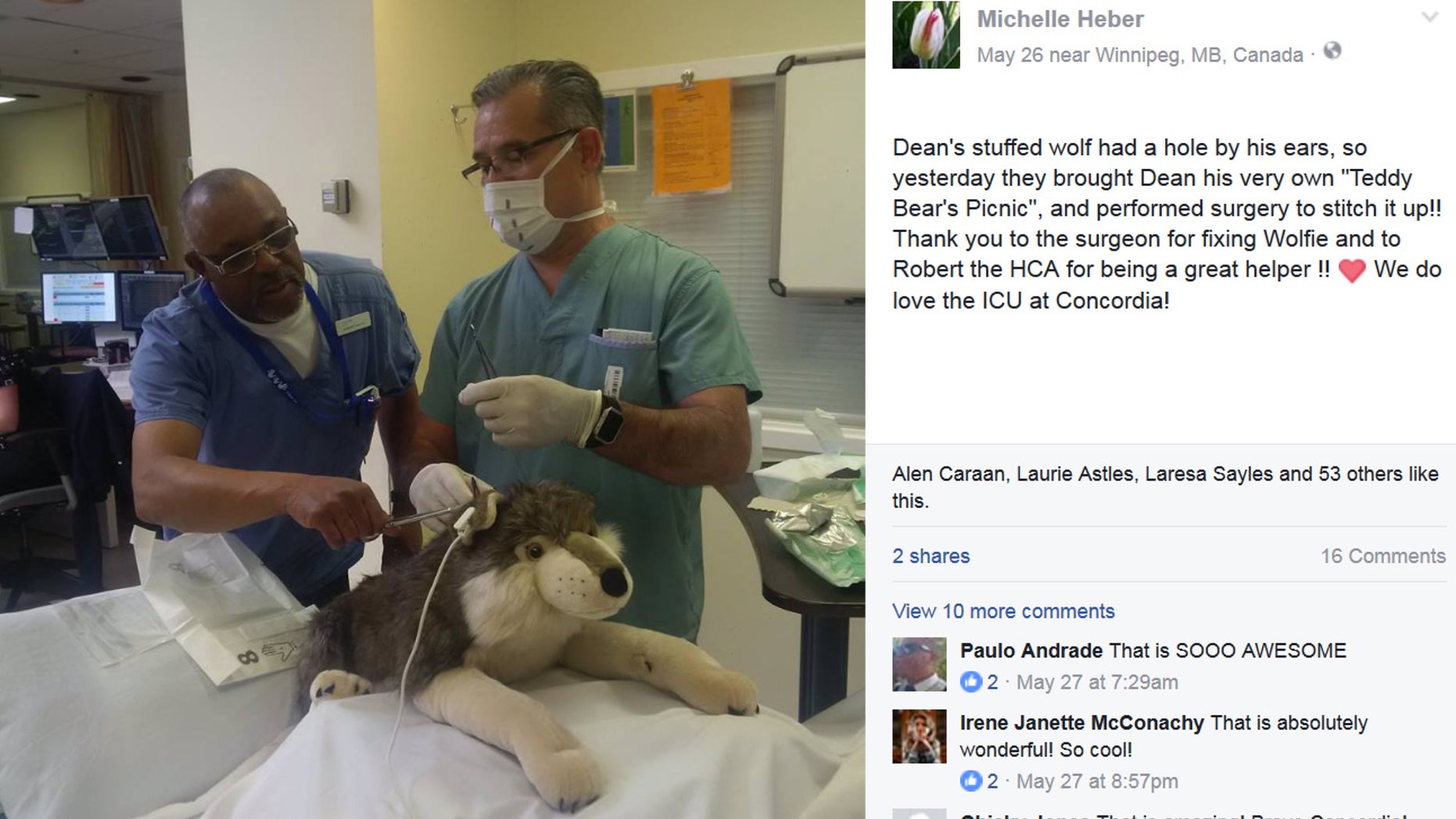 A surgical team sprang into action last week to save the life of a beloved stuffed animal that belongs to a special needs patient. The team at Winnipeg's Concordia hospital swiftly worked to stitch and patch a number of holes in 23-year-old Dean Heber's wolf stuffed animal, CBC reported.
Heber's mother, Michelle, told the news outlet that her son is non-verbal, and has developmental delays, epilepsy and cerebral palsy, and that the toys provide him with comfort during his hospital stays. For the past few months, he's been cared for in Concordia's intensive care unit while he battles recurring pneumonia, CBC reported.
'HEART OF A LION': POWERLIFTER WITH SPECIAL NEEDS HITS PERSONAL BEST
"The staff there have fallen in love with my son," Michelle told the news outlet.
When staff saw Heber's toy looking worse for wear, they took him into "surgery."
"They sewed him up right on the bed," she told CBC. "It looks like they actually used sterile gloves and all the right equipment."
TERMINALLY ILL MAN REBUILDS DONATED BIKES FOR LOCAL KIDS
Though Heber is unable to vocally express his gratitude, Michelle said she thinks his happy to know someone was looking out for his stuffed animal.
"It's not something that would typically happen in an ICU," she told CBC. "After two months, you really get to know these people and it means a lot."