Supporters raise over $40G to keep 108-year-old in home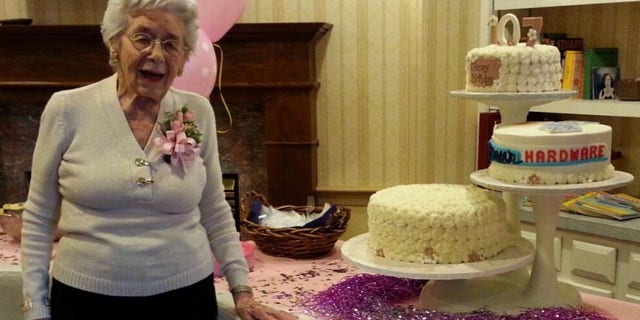 NEWYou can now listen to Fox News articles!
After nearly being forced out of her assisted living facility, a Columbus, Ohio, centenarian is now closer to living her remaining years in comfort, thanks to the generosity of strangers.
Carrie Rausch, who recently turned 108 years old, has lived in the same residence for three years, but the facility doesn't take Medicaid as payment, according to the GoFundMe page set up by Rausch's daughter, Susan Hatfield. Rausch has outlived her assets— which included proceeds from the sale of the house she and her late husband built after marrying in 1934— and was on the verge of being moved into a nursing home.
Hatfield set up the GoFundMe page three months ago, and the $40,000 goal was set to cover one year of room and board. Supporters have since raised $43,273, and the unused funds will be donated to St. John's Lutheran Church, where Rausch is a lifelong member.
"My mom has always said the Lord will take care of her," Hatfield told PEOPLE prior to meeting the fundraising goal. "I just hope the Lord isn't above working through GoFundMe."
Rausch has remained active in her later years, using a walker to get around, attending family functions, and still greeting everyone she meets. Moving from her home would be devastating, Hatfield wrote on the GoFundMe page.
As for how Rausch made it this far, Hatfield said her mother credited a "life-long dedication to good nutrition, beginning in the 1950s before it was easy to do, and always maintaining a good attitude."
"What an amazing testament to the existence of basic human kindness in a time when it sometimes seems in short supply," Hatfield wrote on Thursday. "We thank you all so very much."