South Carolina first responder adopts baby he delivered on call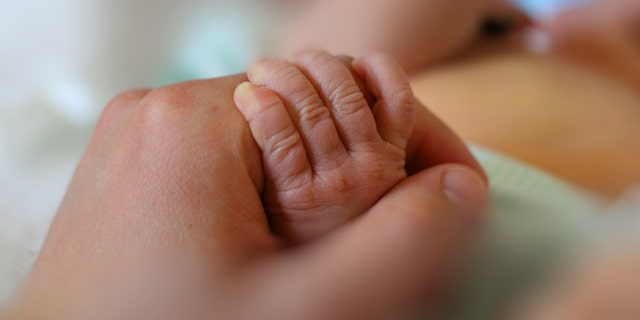 A South Carolina family has added another member to their brood after first responder dad Marc Hadden and wife Beth decided to adopt the baby girl that he delivered while responding to a late-night call in November. Hadden, a firefighter in Myrtle Beach, told WMBF News the call came in like any other.
"Very quickly we realized that it was going to be a life changer for us," Hadden told the news outlet.
When Hadden and his crew arrived on the scene, they found the unidentified mother in the midst of labor and realized there would not be time to get to a nearby hospital. Hadden himself delivered the baby girl, named Grace.
"He called me and he was ecstatic," Beth told WMBF News. "I mean, he delivered a baby and who in the world gets to deliver a baby in their lifetime that's not a doctor?"
A day after Grace's birth, the Haddens, who had two boys at home, learned that she was put up for adoption. Less than 48 hours after Hadden brought Grace into the world, he was bringing her home to join their family, WMBF News reported.
"Ever since we had the boys, we knew we wanted more children," Beth told WMBF News. "But I was pre-term with them so we knew that it wasn't possible to have any more babies. And we had it in our minds and our hearts for years to adopt and we just left it in God's hands. We said if it's meant to be, it will be."
As the Haddens story spread, a local contractor offered supplies and his crew to build an addition on the family's home to make room for a fourth bedroom.
"I don't know what we would have done because we have definitely outgrown our home," Hadden told WMBF News. "So we're just truly blessed to have friends that will pull together for us like this."