Another 3-parent baby is here, but for a different reason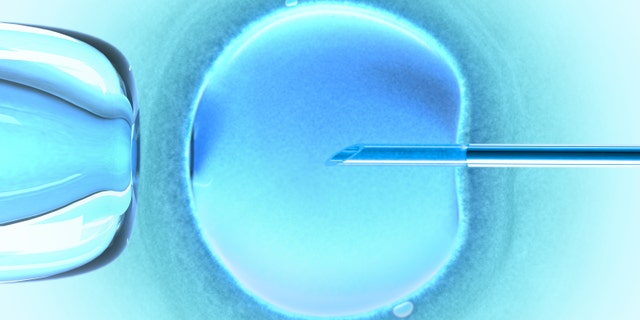 NEWYou can now listen to Fox News articles!
Another reported first in the nascent world of three-parent babies: an infant born to a previously infertile couple, the BBC reports. The baby born Jan. 5 in Ukraine was created via pronuclear transfer, explained in more detail by New Scientist: The mother's egg and a donor's egg are both fertilized by the father's sperm.
The nucleus from the mother's egg is then extracted and replaces the nucleus in the donor's egg, meaning the resulting child would have DNA from three different parents.
A baby boy born in April 2016 in Mexico also boasted DNA from three parents, but for religious reasons, his Jordanian mom and dad didn't want to destroy one of the fertilized eggs—so he was created using a slightly different method called spindle nuclear transfer, in which the nucleus from the mother's egg replaced that in the donor's egg before the donor's egg was fertilized (the mother's egg was left unfertilized).
One other major difference between these two groundbreaking babies: The three-parent IVF procedure for the baby born in Mexico was used because the mom was a carrier for Leigh syndrome, a serious neurological disorder, the Telegraph reported at the time.
By moving the nucleus from the mother's egg into the donor's egg, it could ostensibly avoid the disease thanks to the donor egg's healthy mitochondrial lining.
In the Ukraine baby's case, however, the IVF treatment was used to combat infertility; a second baby created via pronuclear transfer is due any day now in Ukraine.
"It's like the opening of a new era," the head doctor of the Kiev clinic where the procedures took place tells the London Times, via the Telegraph.
Scientific American, meanwhile, outlines some issues that have cropped up with three-parent IVF methods. (Here's how to get pregnant at 50 without IVF.)
This article originally appeared on Newser: World's 2nd 3-Parent Baby Is Here, but for Different Reason