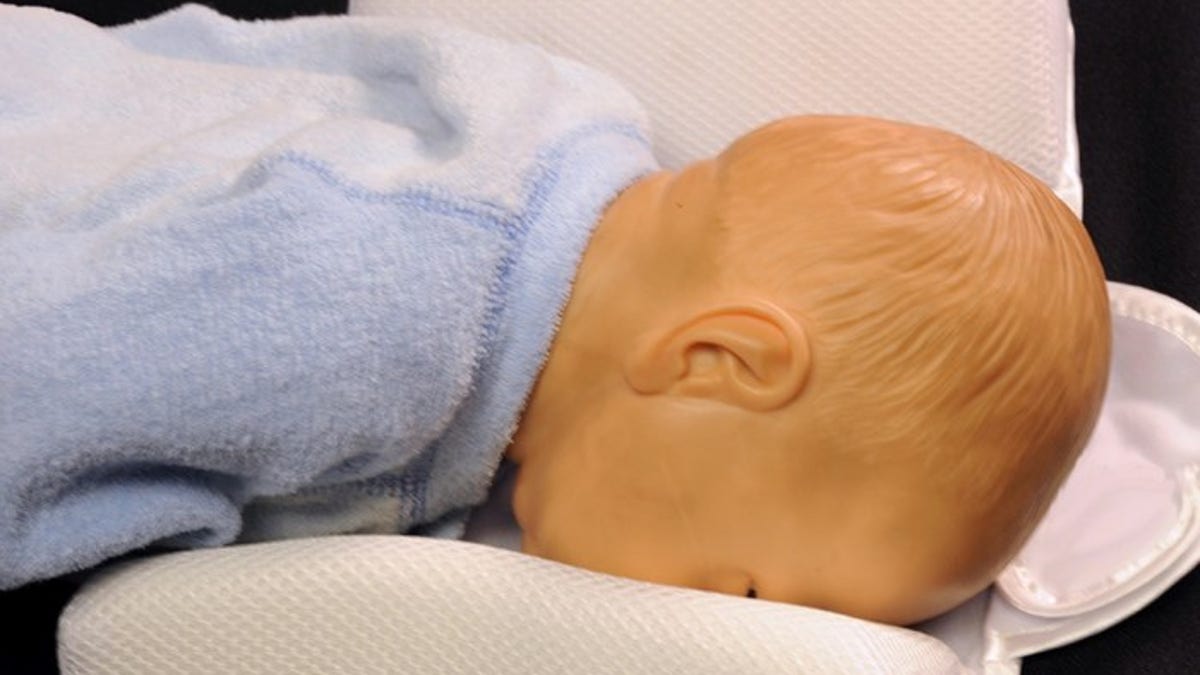 Infant sleep positioners are meant to help babies snooze in a safe pose, but officials are warning parents that the pillows can cause their newborns to suffocate.
The Food and Drug Administration issued the warning on Tuesday, saying the foam pillows, often called "nests" or "anti-roll" products, can actually cause babies to sleep in a position that could cut off their oxygen while they are sleeping.
28,000 JOGGING STROLLERS RECALLED OVER POTENTIAL FALL RISK
Parents often use the positioners to keep their babies from moving to an unwanted position as they sleep. Hundreds of different sleep positioners are sold in stores and online, including Amazon. One product was advertised as "100 percent premium quality cotton covered memory foam" that gives babies a comfortable sleeping position and to help them "breathe freely." Several companies also claim the pillows can help prevent sudden infant death syndrome, deformation and gastroesophageal reflux.
But health officials said the positioners cause the infants to end up in a face down position that impairs their breathing. Several cases reported babies initially placed on their backs and sides in sleep positioners, but parents later finding them in "dangerous positions within or next to these products."
BABY BORN WITH INCREDIBLE FULL HEAD OF HAIR
The FDA said parents should never use sleep positioners and babies should be placed in cribs without pillows, blankets, or any fluffy or loose items. Newborns also should always sleep on their backs.
Officials have warned expecting parents about the dangers of sleep positioners for years. In 2010, the FDA and CPSC cited 12 babies who died when they suffocated using a sleep positioner.
About 4,000 newborns die from suffocation, SIDS and other unknown causes each year.