Shocking video shows Parkinson's tremors suddenly stop after surgeon cuts brain pathway
A Parkinson's patient lived an incredible moment when doctors were able to stop the severe tremors she had endured for the last seven years.
Surgeons in India were able to cut into the woman's brain while she was awake and destroy a key pathway, instantly stopping the involuntary movements.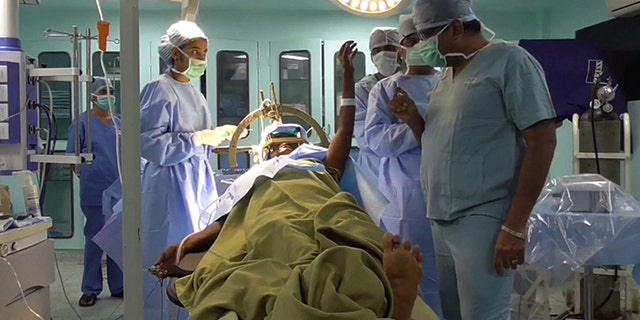 The 67-year-old named Jyoti, who didn't want to give her last name, suffered from shaking in her arms and legs so severe that she and her family were barely able to sleep at night.
'REPROGRAMMED' STEM CELLS FIGHT PARKINSON'S DISEASE IN
MONKEYS
Newly released video shows her on the operating table, awake, with her arms outstretched violently shaking — and then suddenly the shaking stops, coinciding with the moment when surgeons made the special cut.
"Precision is the key operational word when doing 'circuit burning' surgeries inside the brain," Dr. Sharon Srinivasan told SWNS, "especially in such cases where the circuits are 8-9 cm. deep inside."
The neurosurgeon said the patient remains free of tremors thanks to the procedure – called a thalamotomy – which he performed at Jain Hospital, in Bengaluru, India.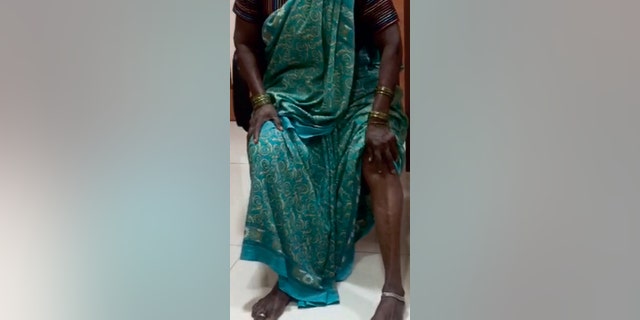 NEIL DIAMOND ANNOUNCES RETIREMENT FROM TOURING, PARKINSON'S DIAGNOSIS
"These tremors do not respond very well to medicines, so to get the precise 'spot' during surgery is 'critical' to get near-perfect results," Srinivasan explained.
"A small wrong move or location can cause a major stroke," he said.
Jyoti's son, Ravi, told SWNS that seeing his mother's left leg and shoulder shaking made it seem like she had "some evil soul in her body."
"Thanks to Dr Sharan who operated, my mother is improving day by day," the 32-year-old said.