Second Ebola-infected nurse flown from Dallas to Atlanta for specialized treatment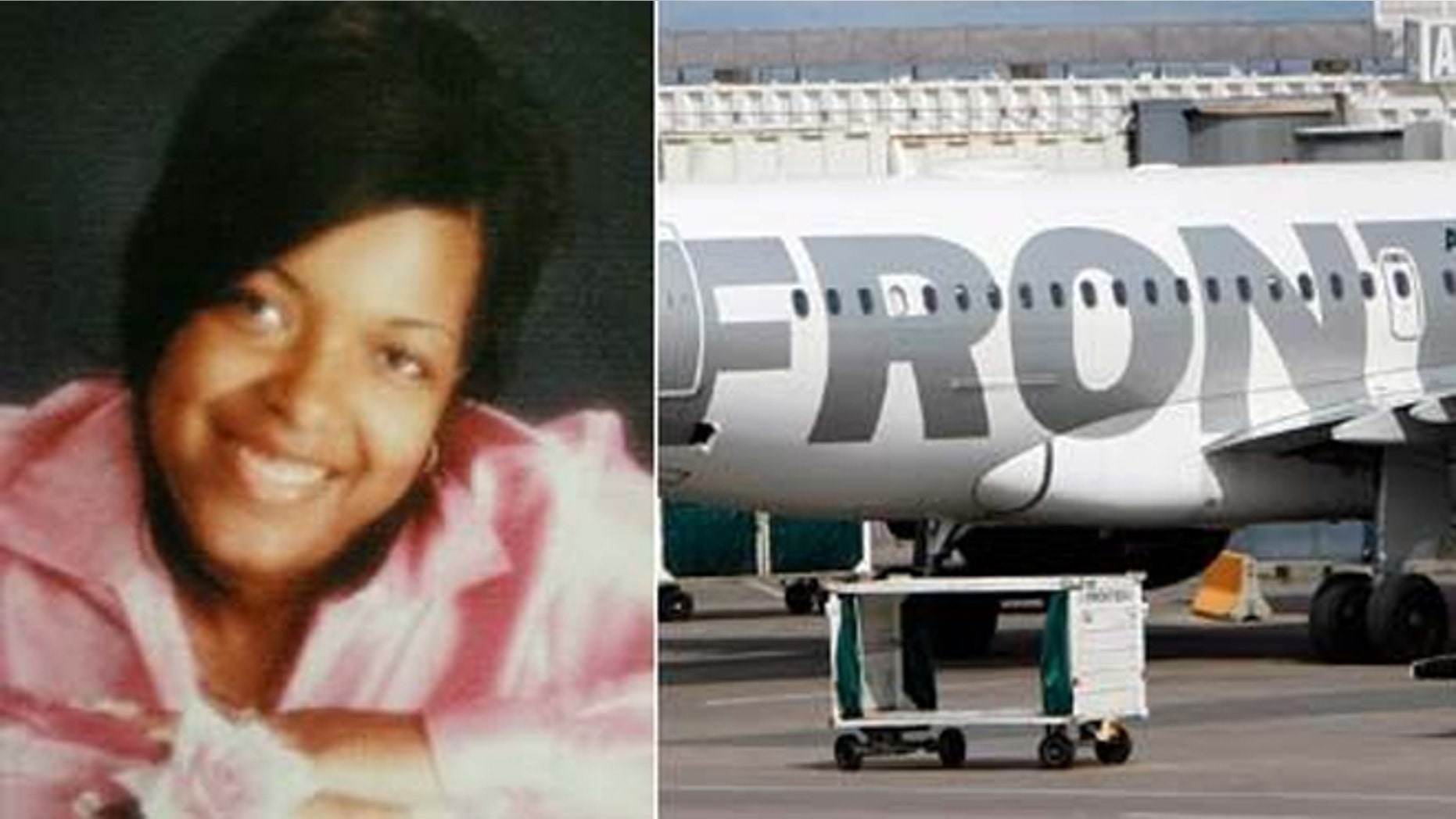 The second nurse infected with Ebola at a Dallas hospital after treating a man who later died of the virus was flown by private jet Wednesday to Emory University Hospital in Atlanta for further treatment in a specialized  isolation unit.
The patient was identified earlier in the day as 29-year-old Amber Vinson as authorities expressed concern that she took a domestic flight — reportedly to prepare for her wedding in Cleveland — just one day before coming down with symptoms of the deadly disease.
"The second health care worker should not have been allowed to travel by virtue of being in an exposed group," Centers for Disease Control and Prevention (CDC) director Dr. Thomas Frieden said in a telebriefing Wednesday. "Although she had no symptoms or fever [that met the threshold] of 100.4, she did report that she took her temperature and found it to be 99.5."
Vinson, who like Nina Pham is a nurse at Texas Health Presbyterian Hospital, went to the hospital displaying symptoms of the disease on Tuesday morning, after taking a Frontier Airlines flight from Cleveland to Dallas/Fort Worth on Monday night. Federal health officials are now tracking down all of Vinson's fellow passengers, the CDC said Wednesday.
Helicopter footage from local Atlanta television stations showed Vinson leaving a jet after the flight from Dallas and being helped into an ambulance Wednesday night. A police motorcade escorted the ambulance as it traveled to Emory University Hospital, which has already treated three Americans diagnosed with the virus.
Vinson was one of the nurses, along with Pham, who cared for Thomas Eric Duncan, who died at the Dallas hospital last week of the Ebola virus
"The patient traveled to Ohio before it was known that the first health care worker was ill," Frieden, said. "At that point, that patient, as well as the rest of the health care team, were undergoing self-monitoring."
Ohio health officials aren't sure how many people came into contact with a Texas nurse as she visited family in the Akron area days before being diagnosed with Ebola in Dallas.
The Ohio Department of Health says Vinson visited family from Oct. 8-13 and flew Monday from Cleveland to Dallas.She was in town to plan her wedding with her mother and fiance.
Vinson is a 2003 graduate of Firestone High School, Mark Williams of Akron Schools told FOX 8 Cleveland. Kent State University confirmed in a release Wednesday that Vinson received two degrees from the school in 2006 and 2008, and is a relative of three current Kent State employees — but was not on the campus during her visit, according to a university spokesperson.
"We're coordinating with local public health authorities to ensure all precautions are taken," said Dr. Angela DeJulius, director of University Health Services at Kent State. "Under the guidance of the Centers for Disease Control and Prevention, patients infected with the Ebola virus are not considered contagious until they show symptoms, such as fever, muscle aches and headaches."
Kent State said they were taking all necessary precautions with the three employees related to Vinson.
"Out of an abundance of caution, we're asking the patient's family members to remain off campus for the next 21 days and self-monitor per CDC protocol," DeJulius continued.
A male contact of Vinson's, described by Ohio health officials as a family member living in Tallmadge, went into self-imposed quarantine Tuesday night. Authorities said he is cooperative and showing no symptoms.
Officials said Vinson was not contagious when she flew through Cleveland, but are working to put together a timeline of Vinson's whereabouts.
Frieden said that because Vinson was not vomiting or having other symptoms on the plane, the risk to other passengers remains extremely low. Out of an abundance of caution, the CDC said they will be reaching out to all the passengers and crew who were on Frontier Airlines flight 1143 Cleveland to Dallas/Fort Worth on Oct. 13.
Airline crew members said the female health care worker was reportedly not exhibiting symptoms during the flight.
The CDC said it will begin interviewing the 132 passengers on the flight, answering their questions, and scheduling follow-up meetings on Wednesday.
The Frontier Airlines plane that Vinson traveled on has been decontaminated twice in a remote location and was put back into service for a flight to Denver, Cleveland Hopkins International Airport director Ricky Smith said in a press conference Wednesday.
Vinson will be transported to Emory University Hospital for treatment, according to the CDC.
Vinson is the second confirmed hospital worker to become infected after having direct contact with Liberian national Thomas Eric Duncan, who died of Ebola on Oct. 8. Pham, 26, also cared for Duncan and has contracted Ebola. After being quarantined, she received a blood transfusion earlier this week from recovered patient Dr. Kent Brantly. Pham has since progressed from "stable" to "good" condition, Texas health officials said in a press conference Wednesday morning.
"Our investigation increasingly suggests that the first several days before the [index] patient was diagnosed appear to be the highest risk," said Frieden. "These two workers both worked those days and had extensive contact with bodily fluids [like] vomit and diarrhea from the index patient."
"Some health care workers were putting on 3-4 layers, taping parts of protective gear in the belief this would be more protective," Frieden added. "But in fact, by putting on more layers of gloves and other protective clothing, it becomes much harder to put them on, much harder to take them off … and the risk becomes much higher."
Dallas Mayor Mike Rawlings said the city has sent a team to Vinson's apartment to disinfect her home and the inside of her car, which will be removed this afternoon.
"Like Nina Pham [a nurse, and the first health care worker at the hospital to test positive for Ebola], this is a heroic person, a person who is dedicating her life to helping others and is a servant leader," said Dallas County Judge Clay Jenkins said in a press conference Wednesday morning.
Officials confirmed that within 90 minutes of reporting a fever, the second health care worker's temperature was taken and she was placed in isolation.

Preliminary tests were run at the state public health lab in Austin and results came back at approximately midnight Wednesday. A separate test will be done this morning at the CDC in Atlanta.

Officials have said the health care worker was interviewed quickly to identify any contacts or potential exposures, and that others will be monitored. The type of monitoring will depend on the nature of their interactions with the health care worker, and the potential of exposure to the virus.
Frontier Airlines said it was working closely with the CDC to notify passengers who may have traveled on the flight.
The CDC requested that passengers call 1-800-CDC INFO for further information.
No one has tested positive for Ebola virus in Cleveland, health officials said, adding that protocols have been put in place for closer monitoring of potential cases.
"This second health care worker case is very concerning, and our thoughts go out to her and her family," said Frieden. "The current investigation is identifying other health care workers who will be monitored, and we are planning for the possibility of additional cases in the coming days."
The Associated Press and Reuters contributed to this report.