Russia Bans EU Vegetables Over Deadly E. Coli Outbreak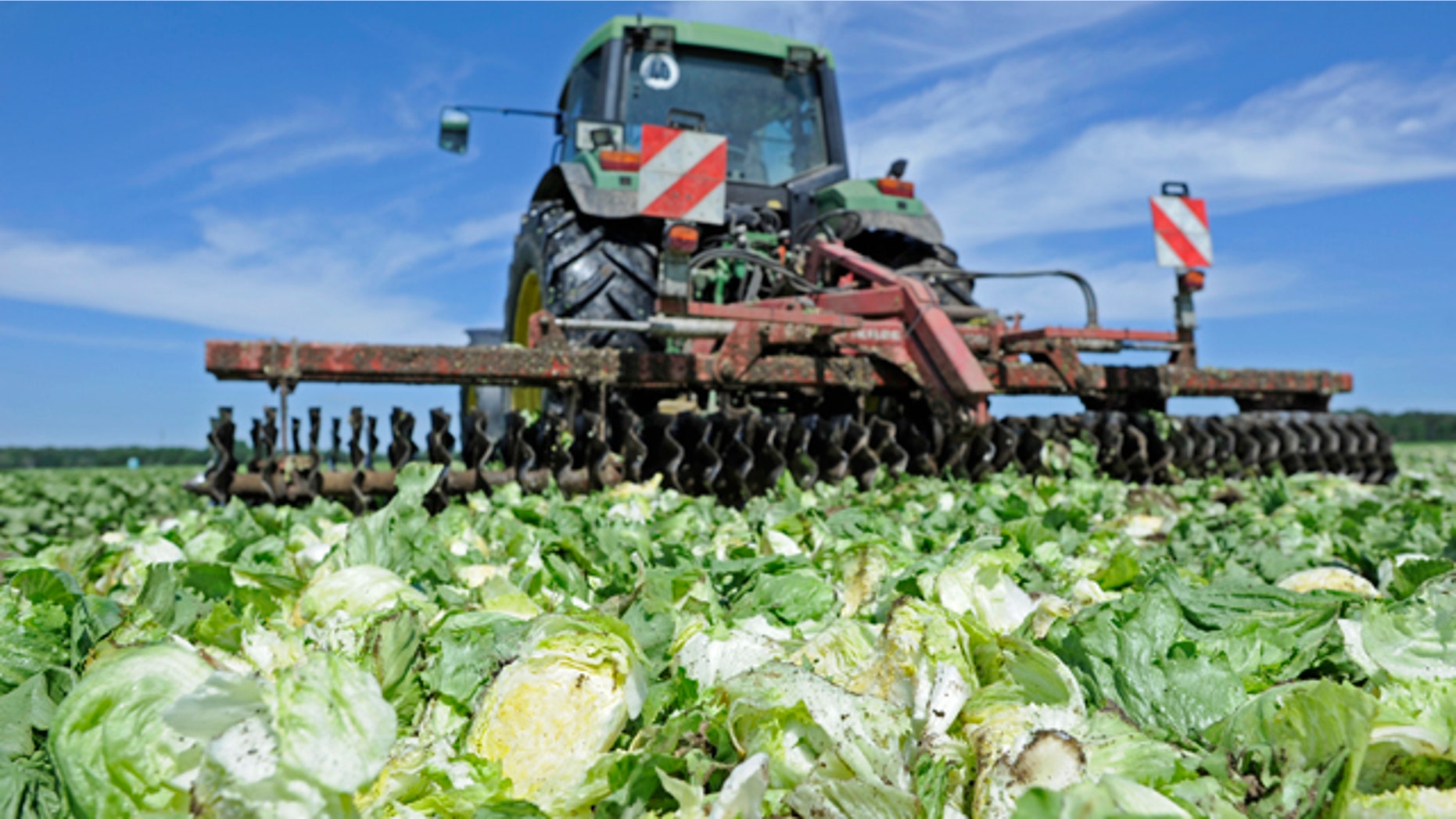 Russia banned imports of raw vegetables from the European Union on Thursday because of a deadly E.coli outbreak centered in Germany, a move branded "disproportionate" by Brussels.
German health officials said the infections, which have killed at least 17 people and made more than 1,500 others ill in eight European countries, could go on for months and their precise source may never be pinned down.
Russia had already banned imports of vegetables from Germany and Spain over the outbreak, which German officials originally blamed on contaminated cucumbers imported from Spain before backtracking and apologizing to Madrid.
Gennady Onishchenko, head of the Russian consumer protection agency Rospotrebnadzor, said the deaths caused by the outbreak "demonstrate that the much-praised European sanitary legislation, which Russia is being urged to adopt, does not work," Interfax news agency reported.
The new ban would take effect on Thursday morning, he said, prompting an immediate protest from the European Union.
Spain is threatening legal action over the crisis. It wants compensation for its farmers, who say lost sales are costing them 200 million euros ($287 million) a week and could put 70,000 people out of work.
The European Commission has said it is looking at what it could do about the impact on producers.
Reinhard Burger, head of German disease control agency the Robert Koch Institute (RKI), admitted the precise source of the disease outbreak may never be found.
"There still is no indication of a definable source," Burger told a parliamentary committee on Wednesday, adding it was too early to say that a plateau of new cases had been reached.
The RKI reported 365 new E.coli cases on Wednesday and said a quarter of them involved a life-threatening complication of a type of E.coli known as Shiga toxin-producing E.coli (STEC).
Authorities gave no fresh figures on Thursday, a public holiday in Germany, but some media reported late on Wednesday that a 17th patient had died.
FROM FARM TO FORK
EU health experts say they have been shocked by the size and severity of the outbreak, which is on a scale never seen before in the region.
Denis Coulombier, head of surveillance and response for the European Center for Disease Prevention and Control (ECDC), which monitors disease in the EU, said studies so far show a strong link between disease symptoms and the consumption of fresh vegetables.
"To have such a high number of severe cases means that probably there was a huge contamination at some junction," he told Reuters in an interview. "That could have been anywhere from the farm to the fork — in transport, packaging, cleaning, at wholesalers, or retailers — anywhere along that food chain."
Russia's Onishchenko said it had resorted to a ban because "the situation has not been brought under control in a month."
"The sources of the infection and factors in its spread have not been established," state-run RIA quoted him as saying.
European Union countries exported 594 million euros ($853 million) worth of vegetables to Russia last year while EU imports of vegetables from Russia were just 29 million euros, EU data show. It was not clear what proportion of that was raw.
European Commission spokesman Frederic Vincent said the EU Health Commission John Dalli would be writing to Moscow "within hours" to tell them the ban was disproportionate.
France, Germany and Poland are the biggest exporters of fruits and vegetables to Russia, an EU spokesman said.
The ECDC says cases of E.coli linked with this outbreak have also been reported in Sweden, where one of the deaths occurred, and in Denmark, Britain, Spain and the Netherlands. Most infections reported outside Germany involved German nationals or people who had recently travelled to the country.
EU officials have said three cases of E.coli linked to the German outbreak have also been reported in the United States.
E.coli can be passed from person to person but the ECDC's Coulombier said there was no evidence this was happening in any significant numbers in this outbreak. Health experts are recommending strict hygiene measures such as hand washing and thorough cleaning and cooking of food.