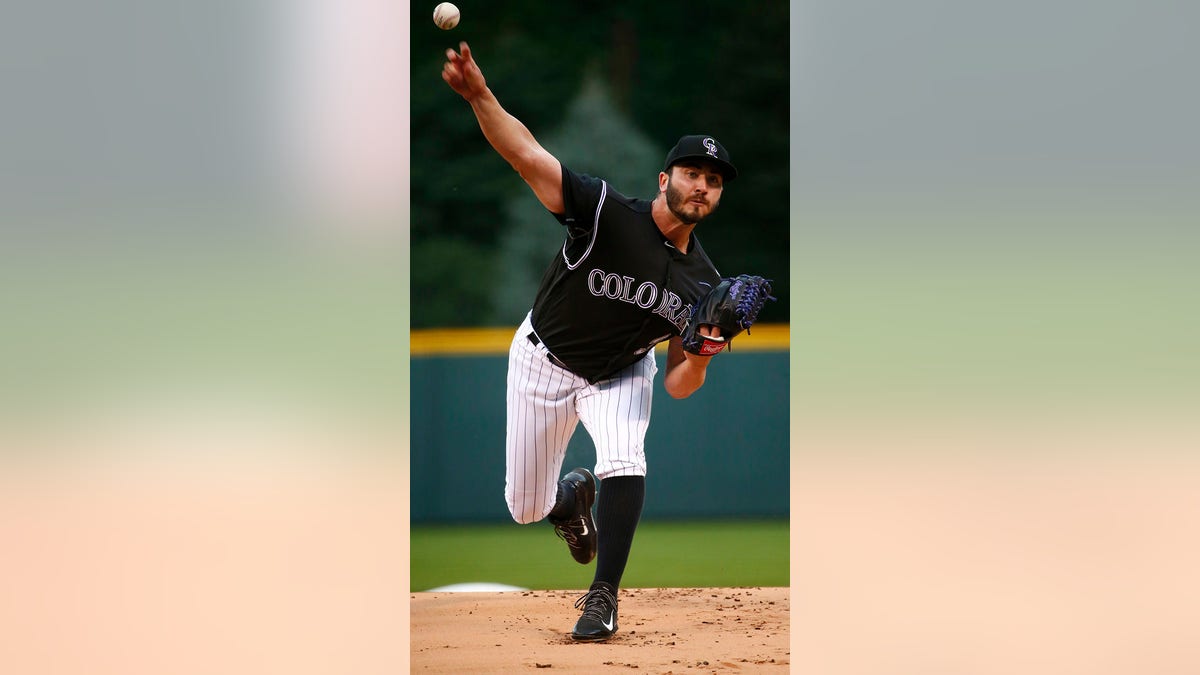 Colorado Rockies pitcher Chad Bettis took the mound on Monday in his first start since being diagnosed with testicular cancer, twice. The 28-year-old pitched seven scoreless innings in the Rockies 3-0 win over the Atlanta Braves at Coors Field.
"[The emotion] crept in this morning when I woke up, just thinking about everything that had happened and thinking about everything that my family and I had been through, I was holding back ears until the start [of the game]," Bettis told Mile High Sports.
MOM SHARES PHOTO OF DYING DAUGHTER AFTER FATAL OVERDOSE
Bettis was diagnosed with cancer in November and underwent surgery. In March, tests determined the cancer had spread to his lymph nodes and he began chemotherapy.
"From what everybody has told me about this fella, seeing what he did tonight didn't surprise me," Rockies manager Bud Black told the Associated Press. "I'm sure it was emotional form him, his family, the people who he's close to, people with cancer that follow his path."
Bettis was welcomed to the mound by 33,641 cheering fans, and while Ender Inciarte nearly spoiled the evening with an inside-the-park home run attempt, he quickly recovered.
FLEAS TEST POSITIVE FOR PLAGUE BACTERIA IN PARTS OF ARIZONA
"You try to get your mind clear because of the task at hand, and then to be hit with that emotion, it was unbelievable," he said. "Walking in it was deep breaths."
Players from around the league congratulated Bettis on his return to the game.