Resuscitation outcomes no worse when families watch doctors work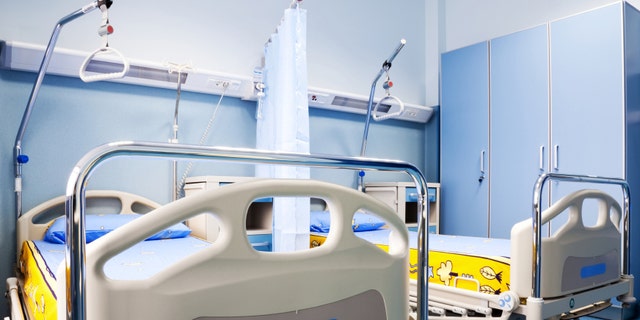 Letting family members watch while doctors work to bring a loved one back from the brink of death may not hurt patients' odds of survival, a new study suggests.
"Hospitals that have been hesitant to set policies that allow families to be in the room during resuscitation should be encouraged that this didn't lead to worse outcomes or errors," said Dr. Zachary Goldberger, the study's lead author from the University of Washington Harborview Medical Center in Seattle.
"This is an important opportunity to enhance our end-of-life care for patients who are hospitalized," he told Reuters Health.
The study examined cardiac arrest outcomes for 41,568 patients treated at 252 U.S. hospitals from January 2007 through September 2010. Of those, 80 hospitals that treated 13,470 patients had policies allowing families to observe resuscitation.
Overall, about 58 percent of patients had so-called spontaneous circulation restored, with a pulse returning for at least 20 minutes during the cardiac arrest, and roughly 18 percent survived until being discharged from the hospital, the authors reported in Circulation: Cardiovascular Quality and Outcomes.
Hospital policies on family presence during resuscitation had no impact on whether patients survived to leave the hospital. And, after adjusting for hospital characteristics and differences in the patients, the policies also had no effect on restoring circulation.
The study is limited by its lack of data linking results for individual patients to whether their family members were present during resuscitation, Goldberger said. The study also lacks specific details about the policies in place at individual hospitals, making it hard to draw conclusions about which provisions might have the biggest impact on outcomes.
"The study doesn't show that family presence can effect outcomes, and more research is needed to fully understand the implications of this," Goldberger said.
Resuscitation procedures can be quite violent, and more research is needed on how watching them might impact families and patients who survive the incident, said Lisa Salberg, founder and chief executive of the Hypertrophic Cardiomyopathy Association, a patient advocacy group.
"I think you are opening a Pandora's box with this," said Salberg, who wasn't involved in the study. "Some families may want to see more and rather than sequester them it may make sense to let them in, but you are doing very aggressive things to their loved one – you are pounding on their chest and putting in IVs and maybe opening their chest – people may not want to see that."
On the other hand, when there's time to explain the procedures to families and prepare them for what they may see, allowing them to stay may provide a certain amount of comfort and closure, said Dr. Steven Simpson, head of critical care at the University of Kansas Hospital in Kansas City.
At his last job, where a family presence policy was in place, it often provided closure for families without distracting doctors from the task at hand, said Simpson, who wasn't involved in the study.
Many times, when families saw exactly what was involved in resuscitation, they asked doctors to stop, bringing an early halt to a process that can often go on for 45 to 60 minutes, he said.
In the emergency department at his Kansas hospital, families are allowed to observe and, often, nurses are assigned to stay with them to make sure they understand what they're seeing and help them cope with the way procedures may unfold, Simpson said. It's an opportunity for family members to close the loop.
"If I see my loved one go down and there is a code blue and they usher me out and make me wait in the waiting room, and the next thing I know my loved one is dead, that leaves a gap that is hard to fill, like if you get a call out of the blue one afternoon that your son or daughter was killed in a car crash," said Simpson. "I have never had a family member say I wish I hadn't been there, and I have had numerous people say thanks."