Pregnant woman rescued after water breaks during fishing trip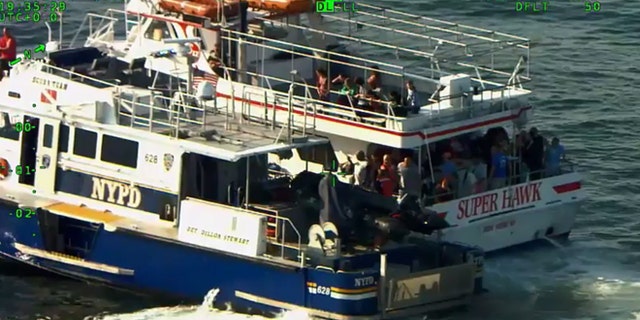 Police came to the rescue of a pregnant woman who had begun giving birth on a fishing charter boat in the Atlantic Ocean Wednesday afternoon, officials said.
Emergency services received the distress call just before 3pm, of a woman who was on board the 65-foot vessel with her family about two miles off the coast of Riis Park, near the Rockaways.
The NYPD Aviation Unit deployed two helicopters to the scene. One tactical medic was lowered aboard to provide immediate aid to the expectant mother.
The woman and her family were transferred to a NYPD Harbor Unit boat and brought ashore where she was taken to Maimonides Medical Center in stable condition.
Click for more from The New York Post.