Pregnant mom delays cancer treatment to protect unborn twins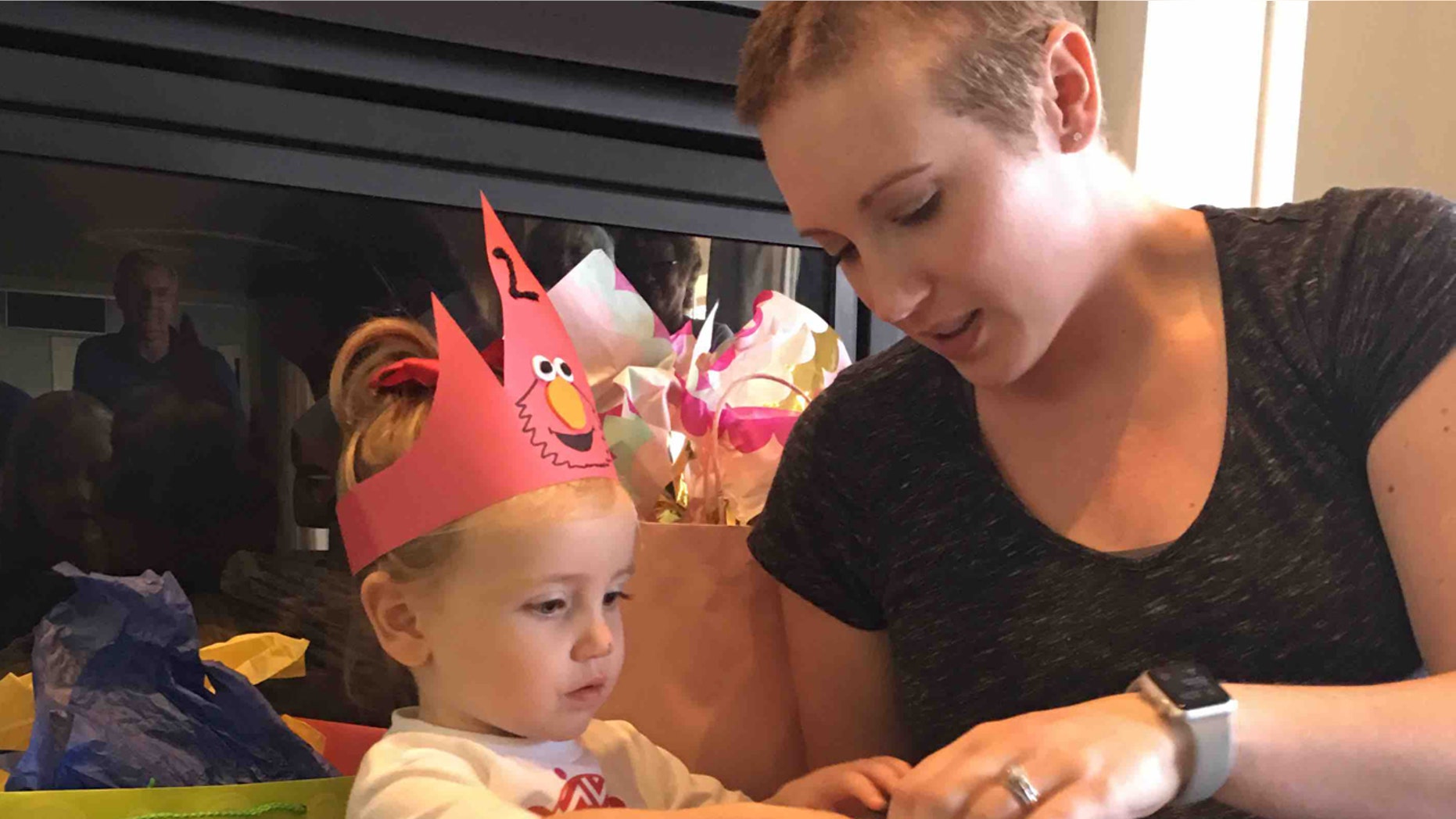 A Kansas mother who discovered three masses on her brain and two in her abdomen when she was 17 weeks pregnant with twins has decided to put off intensive treatment until after her unborn children are delivered in early July.
Danielle Dick, who underwent surgery in 2011 to remove a mole found to be melanoma on her back, was having trouble speaking and piecing together sentences in April.
"They immediately went to the hospital where they found that Danielle had three brain masses and two masses in her abdominal wall," a post on a GoFundMe page set up on behalf of the 31-year-old's family, said.
NAVY HUSBAND WELCOMED HOME BY WIFE'S SURPRISE BABY BUMP
Dick, who also has a 2-year-old daughter, was diagnosed with metastatic melanoma and underwent surgery to remove the masses in early May.
"All were found to be melanoma, likely spread from the original mole," the GoFundMe post said. "Danielle came home on May 5th and has recovered well from surgery. The twins were monitored frequently in the hospital and are also doing well."
While Dick received radiation on the areas of her brain where the masses were removed, an MRI showed more growth in her body. She will receive limited treatment until the twins reach 29 weeks gestation, at which point they will be delivered and cared for in the NICU, according to the GoFundMe.
CHRISTIAN ROCKER RAISING FUNDS FOR BANDMATE WHOSE WIFE DIED HOURS AFTER GIVING BIRTH
The fundraising campaign, which surpassed it's $5,000 goal and has reached more than $18,000 in one week, also urges others to wear sunscreen and be aware of melanoma.
"Please share Danielle' story so others will become more aware of this disease and take necessary action to prevent it," the post said. "It seems that skin cancer is often seen as easily treatable and not a serious issue, which is obviously not the case."
Metastatic melanoma, which is also known as stage 4 melanoma, occurs when melanoma cells have spread through the lymph nodes to other areas of the body and organs, particularly the liver, lungs, bones and brain, according to the Melanoma Research Foundation.