Photo of boy, 6, comforting sister dying of rare brain cancer goes viral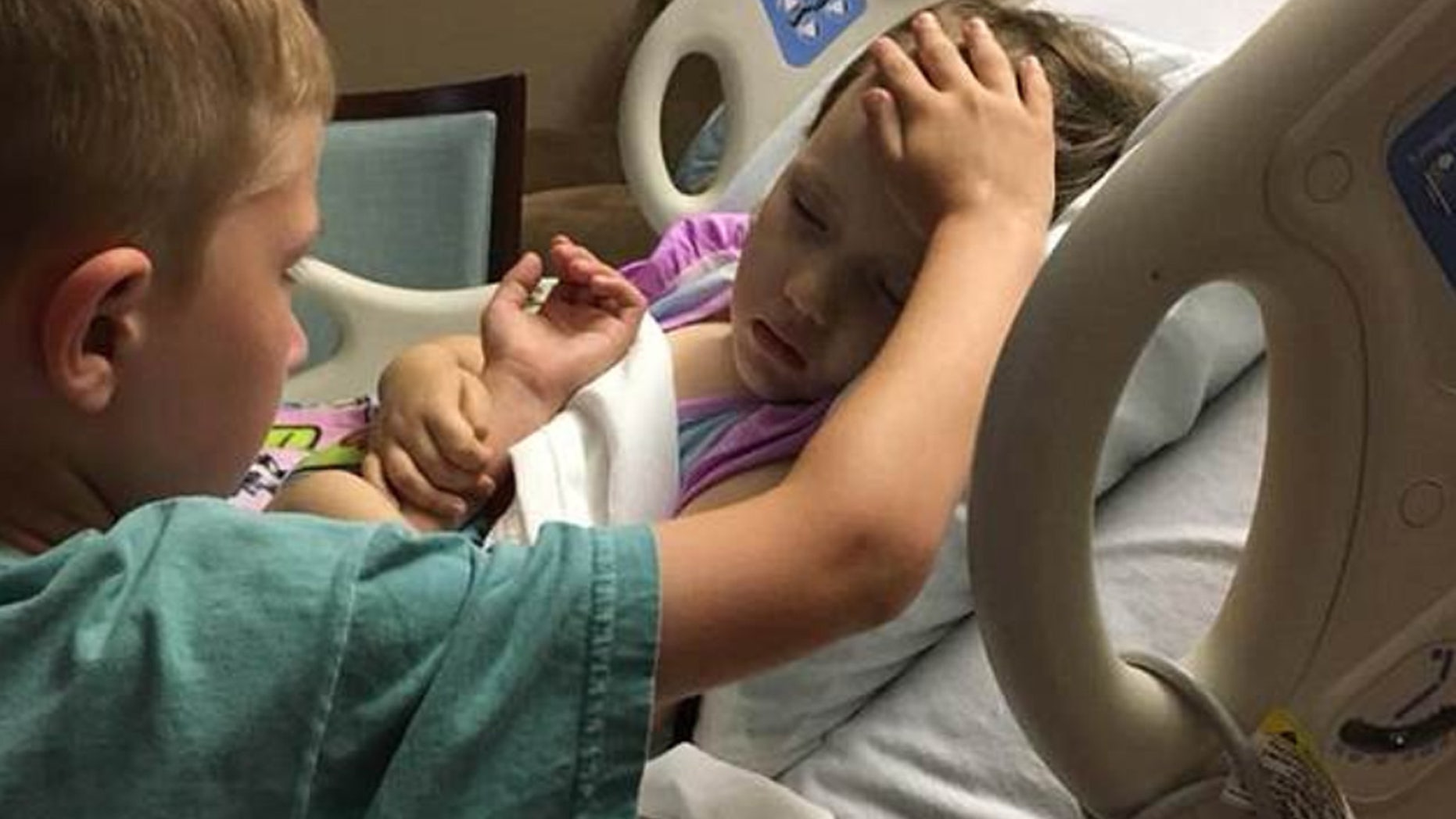 The father of a 4-year-old girl who bravely fought an inoperable brain tumor posted a picture of her 6-year-old brother comforting the girl in her final moments in a hospice.
Adalynn "Addy" Sooter, who was born in Rogers, Ark., was diagnosed with Diffuse Intrinsic Pontine Glioma (DIPG) in November 2016. Her parents had noticed that she was struggling to walk.
DIPG is a highly aggressive and difficult to treat brain tumor found at the base of the brain. Addy went through 33 rounds of radiation and traveled to Mexico in hopes that an experimental treatment could work, but the tumor continued to grow.
Matt Sooter, the children's father, said on the "Hope for Addy Joy - Fighting DIPG" Facebook page that the family had spent the last few weeks making as many memories as they could, but that they returned to a hospice in Arkansas on June 1.
"'A little boy should not have to say goodbye to his partner in crime, his playmate, his best friend, his little sister,'" Sooter wrote on the family's Facebook page. "This isn't how it's supposed to be. But this is the broken world we live in."
Addy died on June 3, just hours after the photo was taken. The family later shared that they were donating Addy's tumors to research in hopes of helping other children.