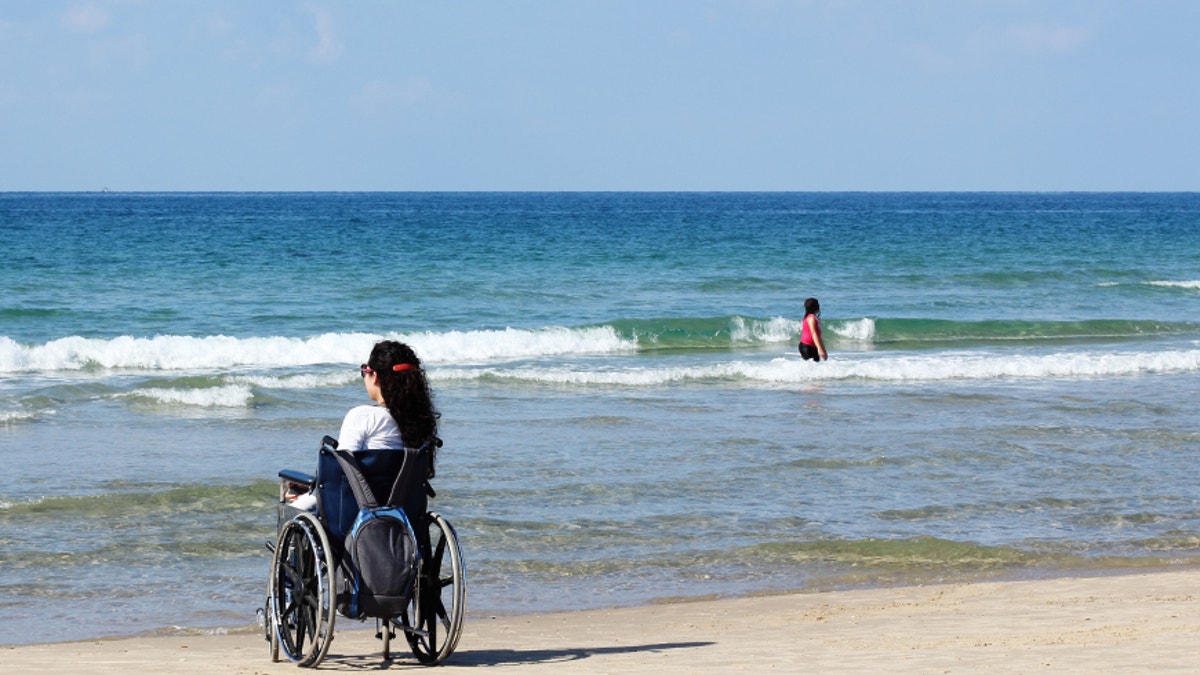 There's going to be a sex party in Toronto this summer—and, in case you were wondering, it'll be wheelchair-accessible. Organizer Stella Palikarova, who has spinal muscular atrophy and advocates for disability awareness, says she's tired of people thinking those with disabilities don't want sex or intimacy, the Toronto Sun reports.
"The naysayers are just subconsciously hating the fact that people in wheelchairs are having great sex—better sex than a lot of people are having," she says.
Called "Deliciously Disabled," the event will let in people both with and without disabilities when the doors open on August 14 at Buddies in Bad Times Theatre, an LGBTQ cabaret and stage space.
The event's guests (there's room for 25 people with wheelchairs plus 40 standing) will be able to see a burlesque performance, wear masks, or attend a workshop on toys, the Toronto Star reports.
They can have sex, too, but that's optional. Andrew Morrison-Gurza, who has cerebral palsy and helped organize the party, says it's about raising awareness in a world where few bars are wheelchair-accessible and many believe people with disabilities have no libido, or could be easily injured in bed.
"I think that there's a lot of fear around sex and disability, and the fear can take away from the fun," he says. The Sun reports that "some are murmuring, 'ewwwww,'" to which Palikarova says, "Each to their own. ... No progress is ever made without controversy." (Click to read about how "upscale orgies" made a comeback.)
This article originally appeared on Newser: Big 'Sex Party' Organized for the Disabled
More From Newser