Oregon woman writes obesity insults on stomach before tummy tuck to 'shed negativity'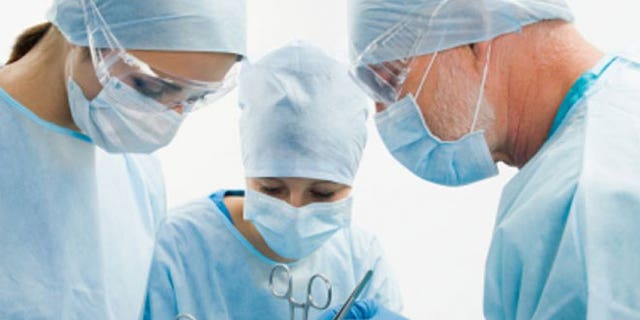 An Oregon woman who shed 140 lbs after fearing she would "die obese" marked her stomach with hate comments she had received throughout her life before undergoing a tummy tuck. She underwent the procedure to get rid of the excess skin on her body and complete her weight loss transformation.
"My mum came up with the idea," said 28-year-old Stephanie Seabrook, according to Detroit Newstime. "We wrote all the things I had said to myself, what others had said, all the negative words, then the next day I went to surgery."
She shared the photos, which were originally taken in 2012, with her Instagram followers, saying the idea was that once surgeons removed the excess skin, the negative words would be removed as well.
"The idea was all the negativity would go with my baggy skin— it felt so good to wake up," Seabrook said, according to Detroit Newstime.
Before the surgery, Seabrook struggled with self-confidence and would often shut people out until one day she had had enough.
"I kept walking until I couldn't anymore— I ended up walking 4 miles," she said, according to the report.
"I did it every night and lost 20 pounds in a week without changing my diet. I realized I could do it," Seabrook said.
Seabrook, now a personal trainer, lost 80 pounds in just six months. For more than two years she's been sharing her story on Instagram in hopes of inspiring others. According to Detroit Newstime, Seabrook even met her husband through the site.
"I became a personal trainer because I didn't think most really understand what it felt like to be obese," she said. "But I don't take my clients to the gym— we go outside and I show them they can [exercise] anywhere."
Seabrook said her transformation has brought her peace. "I feel great for the first time. I have self-worth, and now I match the person in my head."
"I always say, 'It's not what you are eating, it's what's eating you,'" Seabrook said.