Oregon man begs for kidney donor on side of the road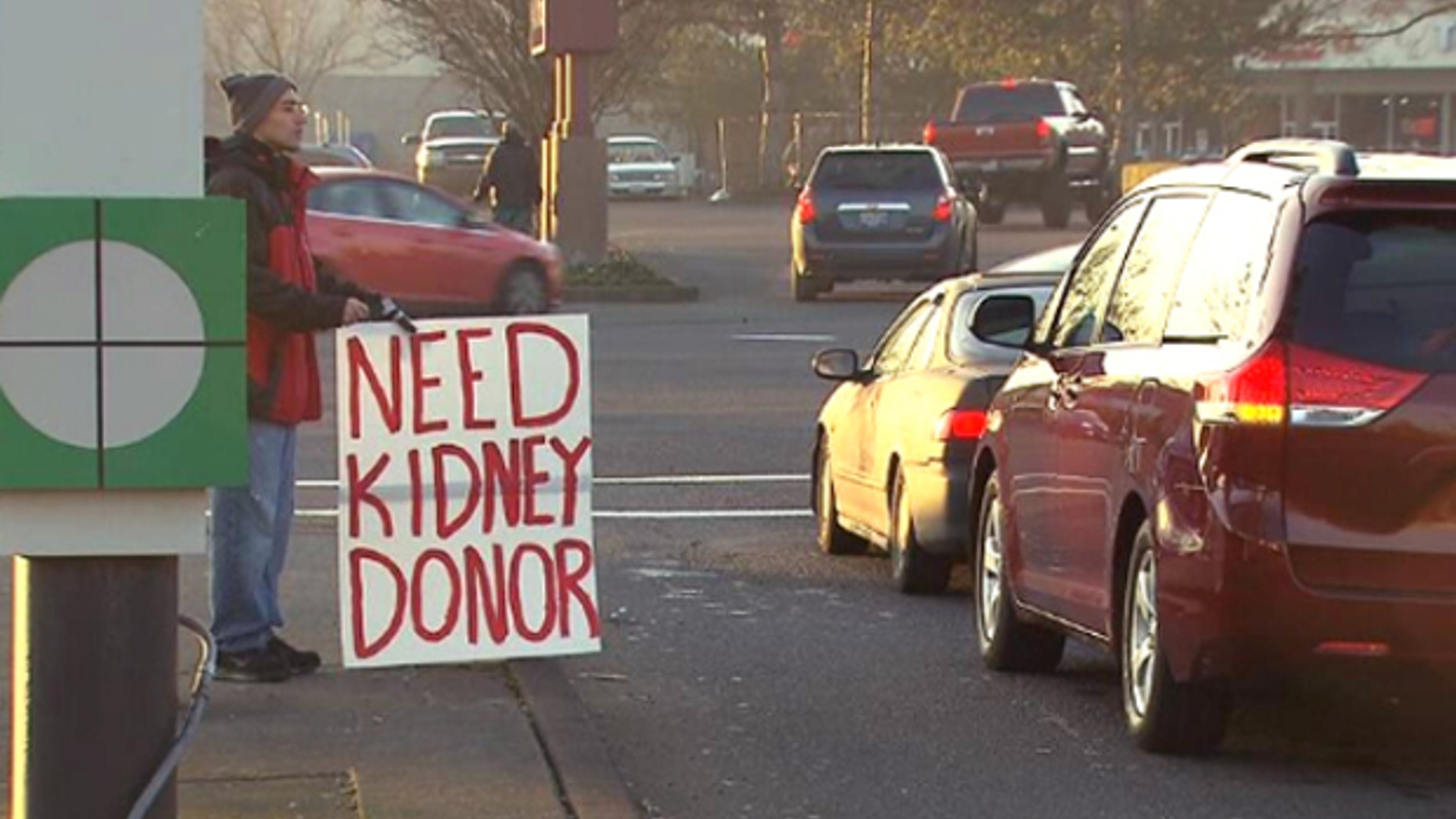 BEAVERTON, Ore. – A man begging along the side of a road in Beaverton isn't asking for spare change.
Earl Martinez is holding a sign that reads, "Need Kidney Donor."
The 28-year-old told KOIN he was born with a genetic kidney disease that rules out family members as donors. He has been on dialysis for 18 months — four hours a day, three times a week.
Martinez has been waiting more than a year for a transplant.
"My insurance would cover all medical costs on my side and the donor's side," Martinez told KOIN. "The donor would have no medical costs at all."
Click here to check out Martinez's Facebook page.